'Food Tech' or 'Food Technology' is a branch of food science that deals with production, preservation, quality control and research and development of the food products. This industry in is emerging as one of the fastest-growing industries in the world. As per a report by research and markets, the Indian food tech sector is expanding at a compound annual growth rate (CAGR) of ~39% during the 2021 – 2025 period and expected to reach INR 1,868.19 Bn by 2025.
Zomato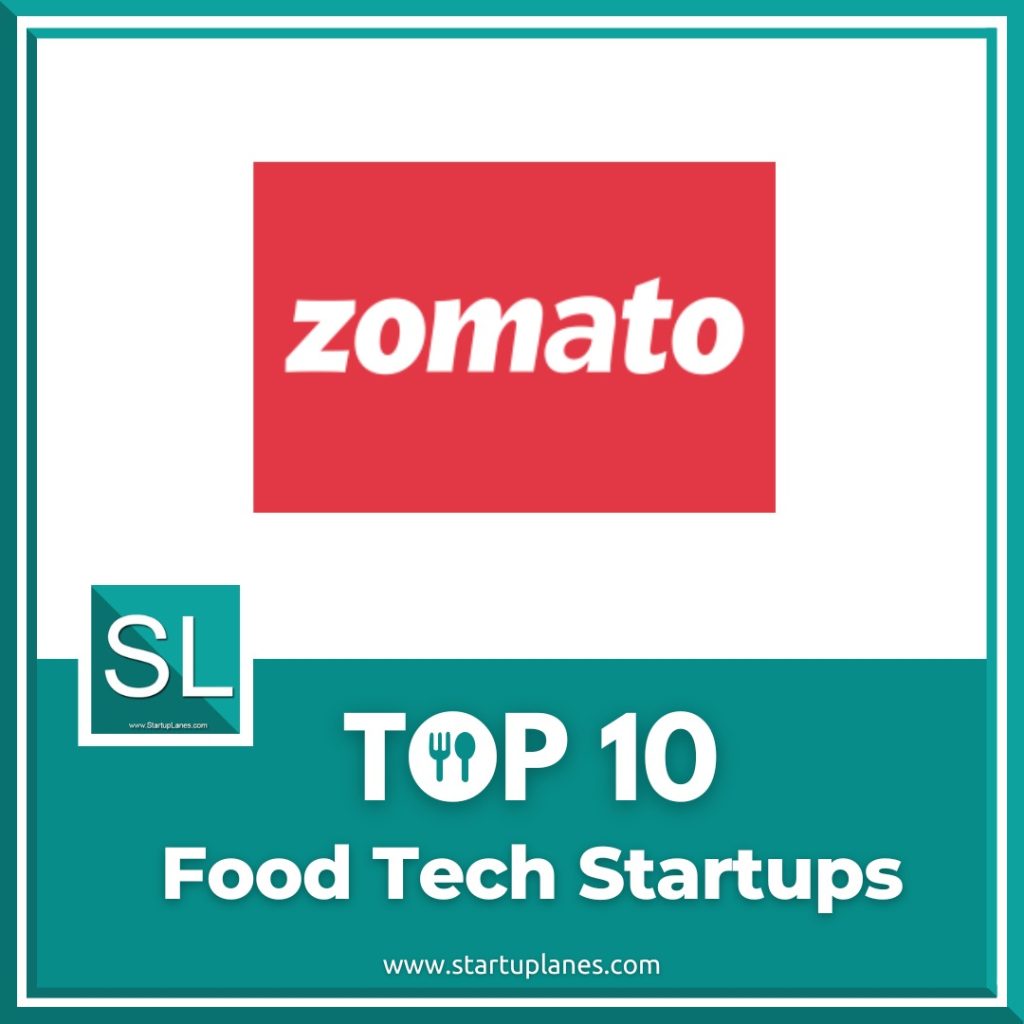 Zomato was started in 2008 by Deepinder Goyala and Pankaj Tshaddah under the name Foodiebay which later became Zomato in 2010. It aims to be a place where the foodies hangout. The company has spread in more than 24 countries with its headquarter in New Delhi, India providing service to over 35 million valued customers per month.
Zomato has grown at a Compound annual growth rate of 86% in last 4years to an adjusted revenue of INR 55.4 billion while the adjusted Earning before interest, taxes, depreciation and amortization (EBITDA) margin has improved from 153% in FY19 to 18% in FY 22.
Zomato has raised a total of $2.5B funding in over 22 rounds. Their latest one being from a Post-IPO-Secondary round on August 3 2022.
It is funded by 28 investors. The most recent ones include Franklin Templeton Investments and Fidelity.
It has made 14 investments and acquired 15 organizations. Their most recent acquisition was "Blinkit" on Mar 16, 2022 for $725M.
Swiggy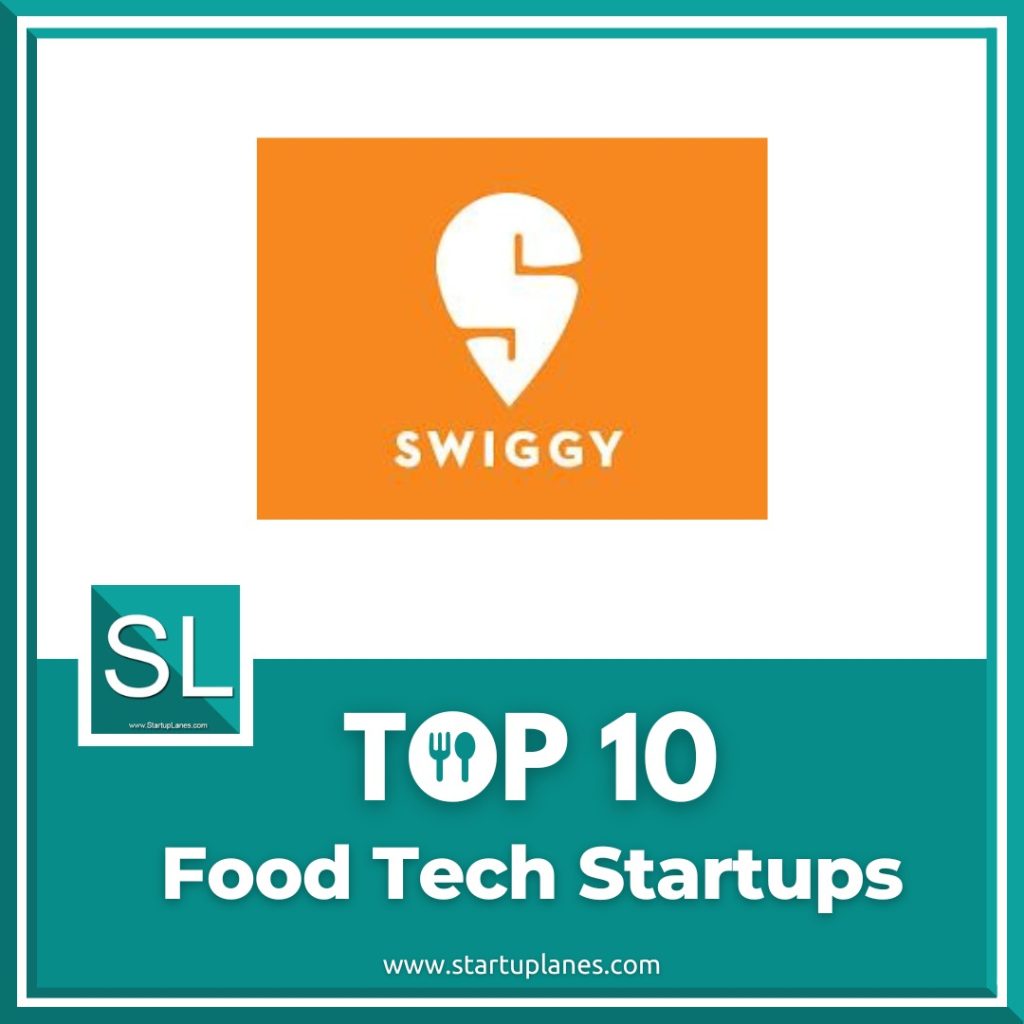 Swiggy was started in 2014 by Sriharsha Majety, Nandan Reddy, and Rahul Jaimini. Their mission is to elevate the quality of life for the urban consumer with unparalleled convenience. It operates in 500 Indian cities as of September 2021.
Besides food delivery, this Bangalore based startup also provides on-demand grocery deliveries under the name 'Instamart', and a same-day package delivery service called 'Swiggy Genie'.
Swiggy has grand plans to be India's most loved hyperlocal player. It aims to be the most accessible platform on the network – reimagining the meaning of convenience in the country through a variety of service offerings.
It has raised a total of $3.6B in funding over 15 rounds. Their latest funding was raised on Jan 24, 2022 from a Venture – Series Unknown round.
FreshMenu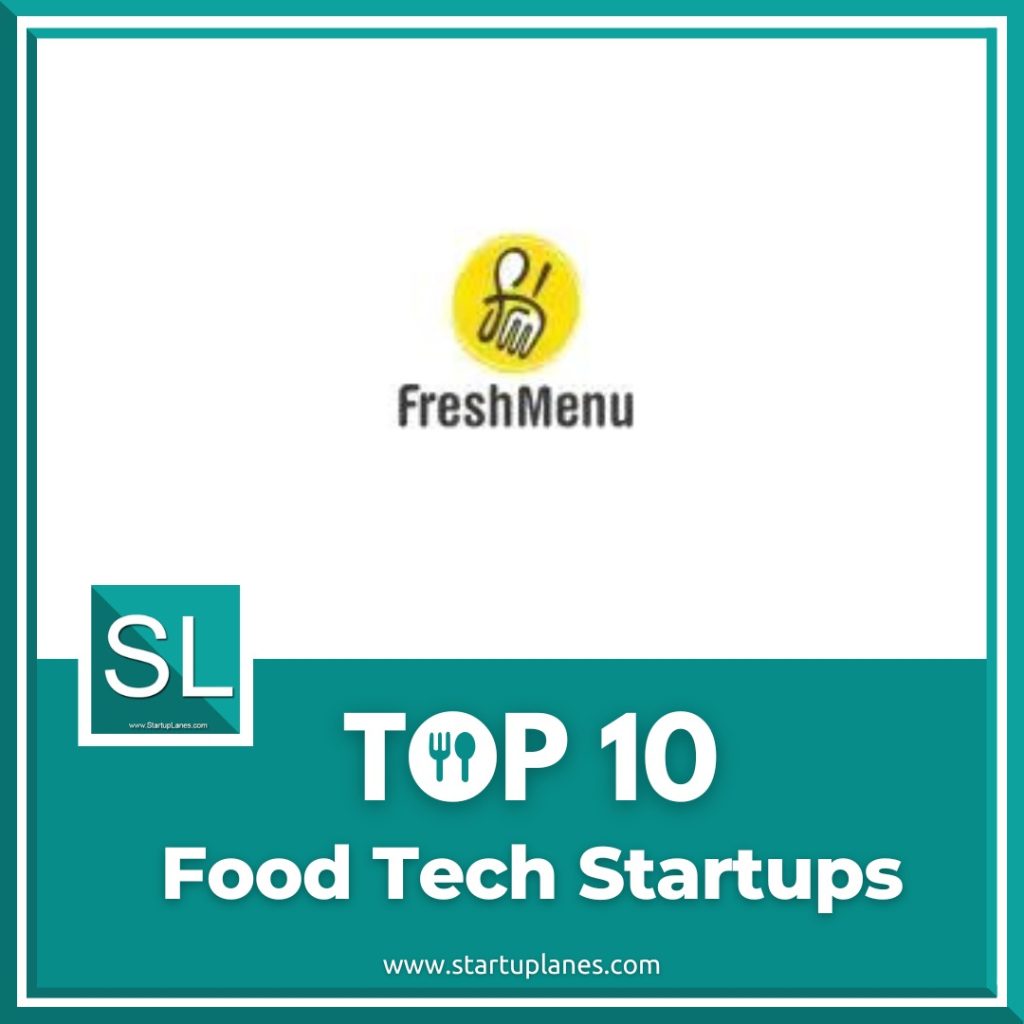 FreshMenu is the go-to neighborhood food delivery option you can turn to when you're famished. Their chefs' create a variety of plated meals on demand, to make sure that the customers are spoilt for choice. They take a minimum of 30-45 minutes from the time of order placed, to ensure that the food is delivered without any quality issues.
This Bengaluru based startup was founded in 2014 by Rashmi Daga. Currently, They are appeasing the people across Bangalore, Mumbai, Gurgaon and Delhi (Saket and neighboring areas).
The company reported revenue of Rs.104.5 crore in FY2020. FreshMenu raised Rs. 3.5 Cr funding from Lightspeed India, Zodius Technology fund and Vistra India in Jan 2021.
Faasos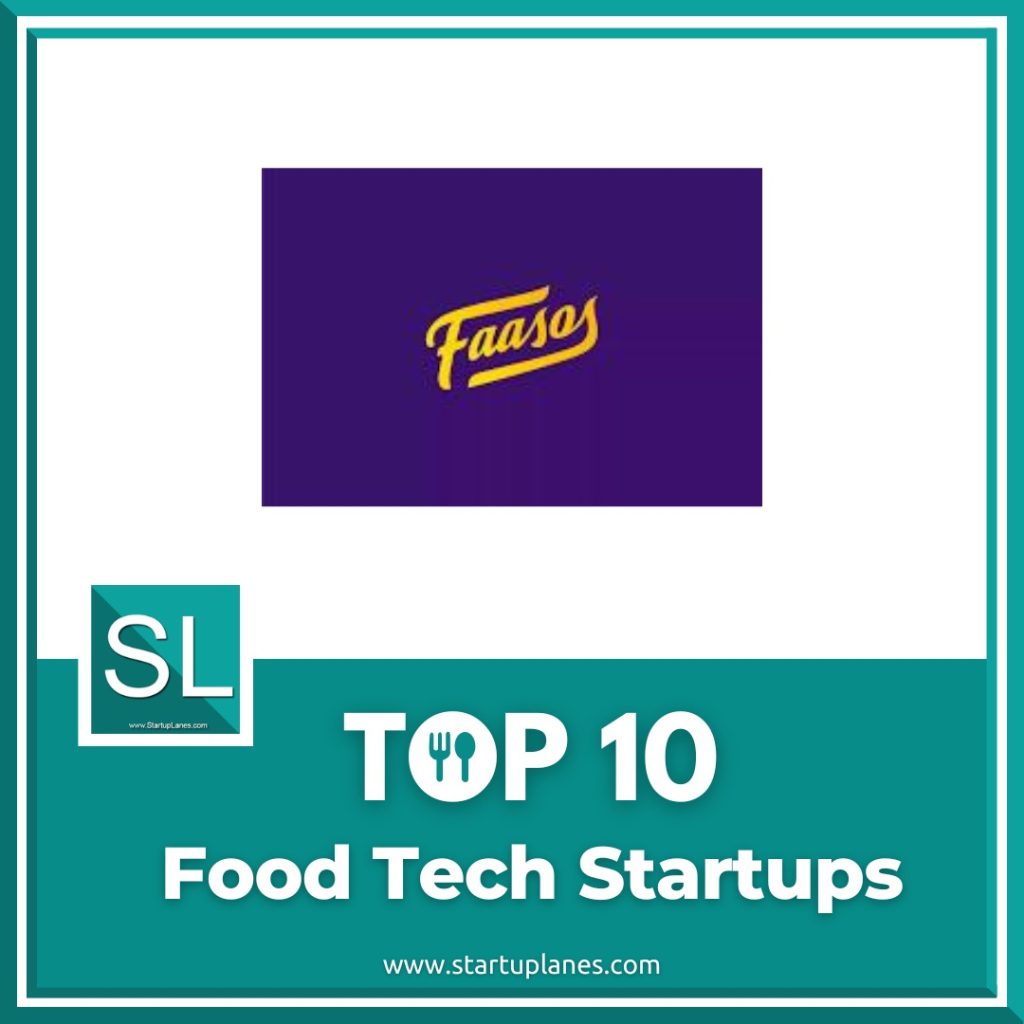 Faasos is an online food delivery app under the parent company of Rebel foods. It was founded by Jaydeep Barman and Kallol Banerjee in 2011.
It has touched the milestone of 500 restaurants across 10 countries making it the largest Indian origin QSR (quick service restaurant) chain, globally. Faasos entered 7 new countries in 2021 – the United Kingdom, Singapore, Malaysia, Thailand, Hong Kong, Philippines, and Bangladesh. They currently operate 160+ kitchens that provide meals from 4 different brands.
Faasos is the only company that works on all the three stages of food on-demand business which are ordering, distribution, and order fulfillment in the sector of online food ordering business in India.
They have a total funding of $111 million. Their operational revenue was recorded at $75.24 million in FY20.
Box8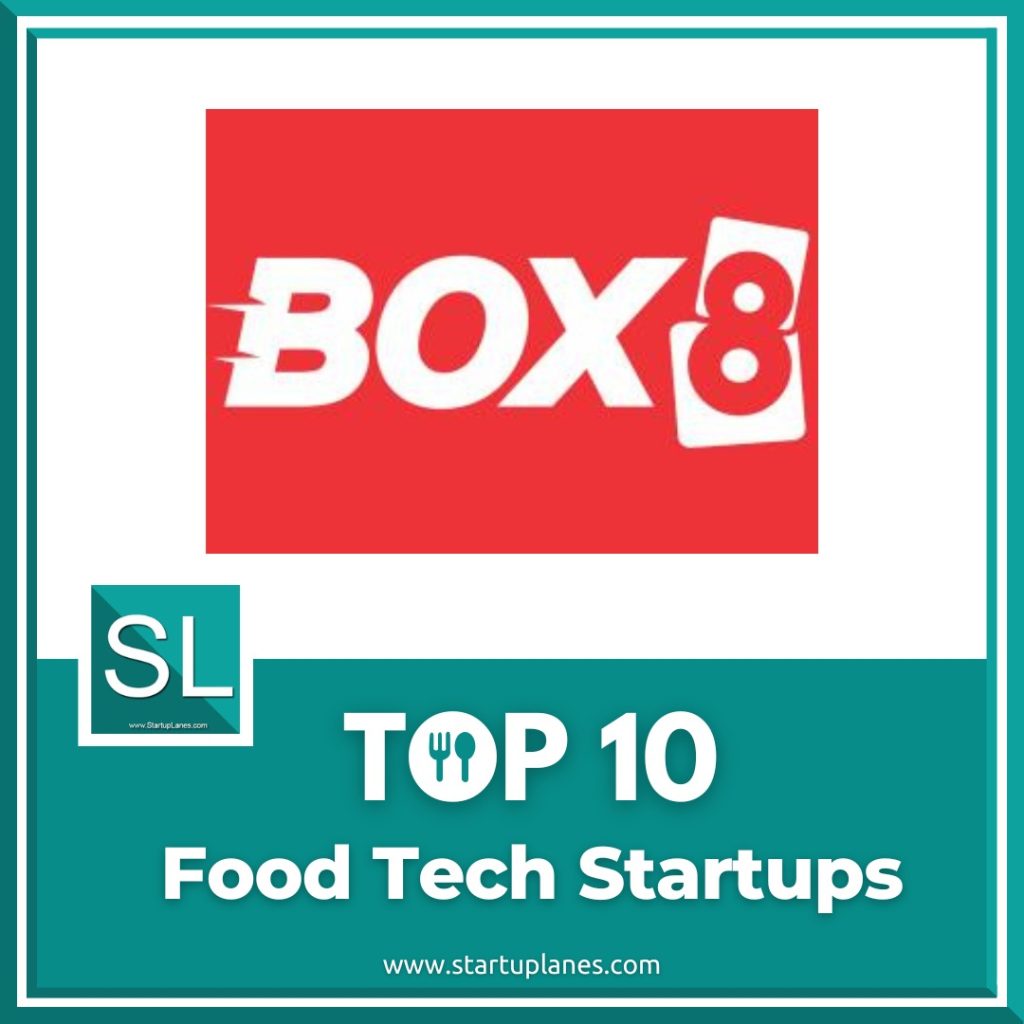 Founded in 2012 by two IIT graduates , Anshul Gupta & Amit Raj, BOX8 started as a small outlet in a corporate cafeteria. Their idea was to serve Irresistible Desi Meals in a convenient, easy-to-carry box. Their food is delivered smoking hot in just 28 minutes with no extra charges for delivery.
Box8 has a network of 110+ outlets across Mumbai, Pune, Bengaluru, and Gurugram, serving over 22000+ meals everyday.
The funding amount of Box8 stands at $72 Million. Their latest funding was raised on Nov 30,2021, from Tiger Global Management of $40 million.
HungerBox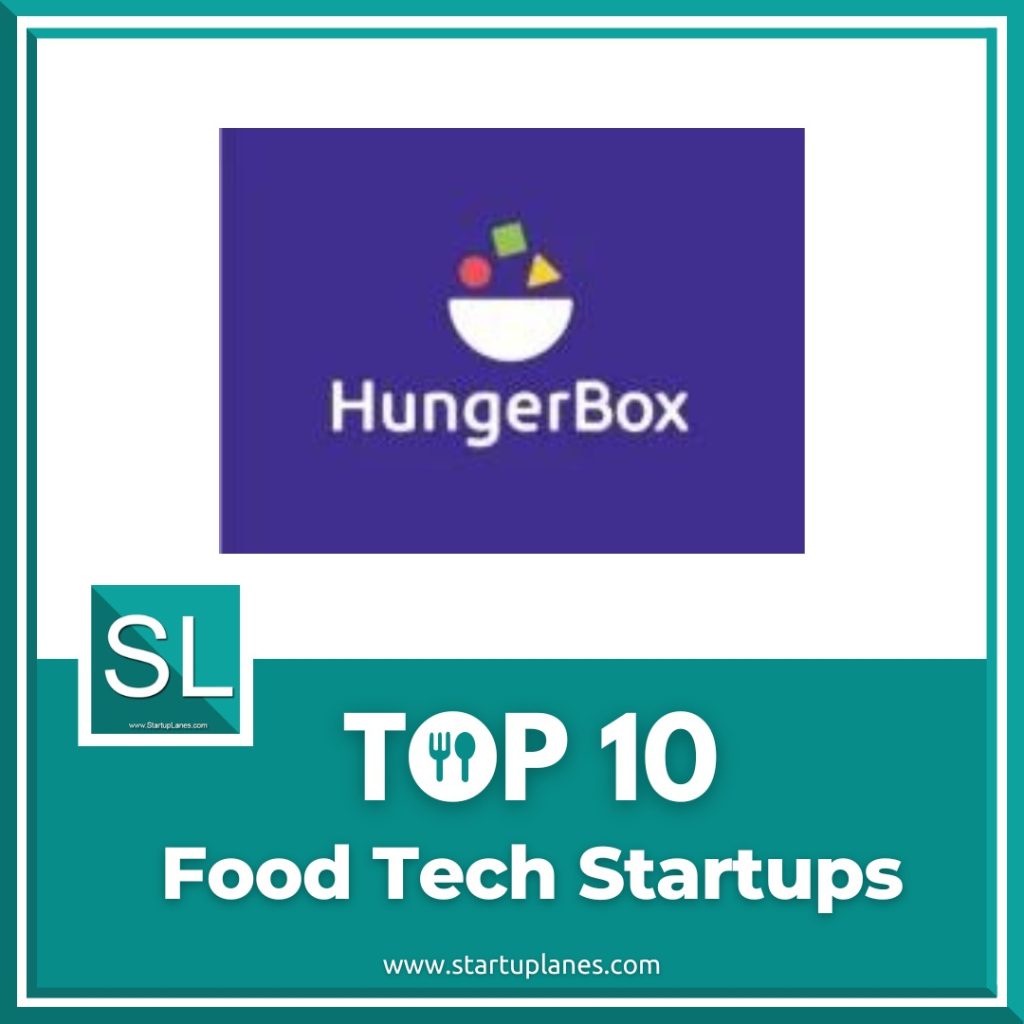 HungerBox was founded by Sandipan Mitra and Uttam Kumar in 2015.
Since its inception, it has processed over 200 million transactions and now manages cafeterias at corporate offices and educational institutes and food courts at tech parks, malls & multiplexes.
Their vision is to enhance the productivity of corporate employees by providing them a technology-driven food experience which is safe, healthy and evolving constantly.
HungerBox has raised a total of $44.6M funding in over 8 rounds. Their latest funding was raised on Aug 12, 2020 from Series D round. It is funded by 10 investors. Sabre Partners and Pratithi Investments are the most recent ones.
Magicpin
Magicpin was co-founded by Anshoo Sharma and Brij Bhushan in 2015.It is an online location intelligence platform that allows the users to discover restaurants, fashion stores, spa, and fitness centers in the nearby areas.
This startup is on a mission and vision is to make hyperlocal magical and to emerge as the go-to platform for the users who search for companies and services online and earn rewards. Even their tag line says "No exaggeration. We are on a mission to make hyperlocal magical"
Magicpin has raised a total of $104.9M in funding over 9 rounds. Their latest funding was raised on Nov 10, 2021 from series D round. Zomato and Lightspeed Venture Partners are the most recent ones.
Swadhika Foods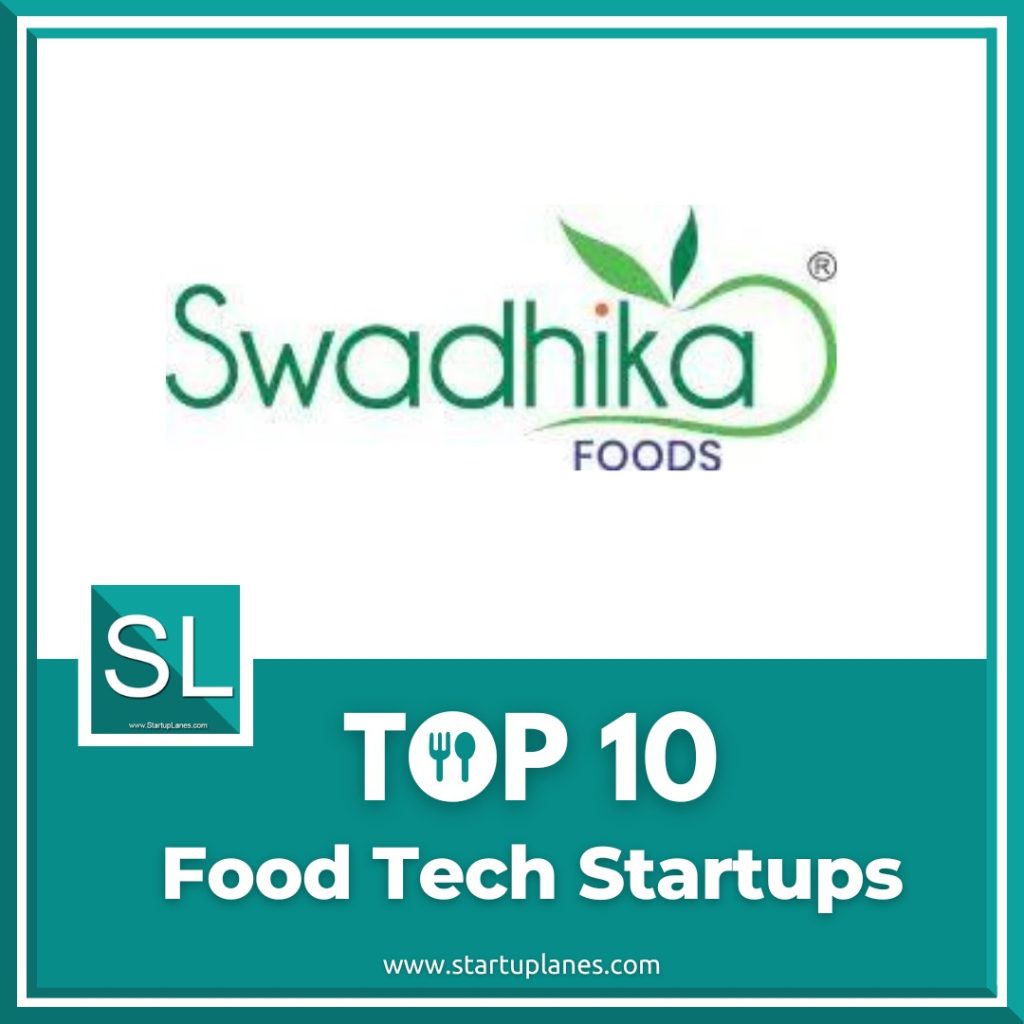 Swadhika foods is a leading supplier and exporter of Premium Quality Frozen IQF fruits and Vegetables,Freeze Dried/ Dehydrated Fruits and Vegetables and Frozen Fruit Pulp.
They use innovation to respect and restore the bounty of nature by supplying it in the best state of health.
Around 90% of the products produced by Swadhika are exported to other countries. These products go as inputs to all the food processing industries. They export products to more than 25 countries including Europe, America, Australia, etc.
This Chennai based startup was started in 2017 by Swarnamugi R Karthik. It is accredited to APEDA, USFDA, FSSAI, ISO, BRC and HACCP to ensure reliability and meet international food safety standards. Tests for agrochemical residue, heavy metal and pesticides are conducted under NABL accredited labs.
Eazydiner
EazyDiner is India's first online restaurant reservation platform that ensures "no meal without a deal". This platform guarantees reservation within 18 seconds at over 6,000 restaurants.
Diners can earn EazyPoints – EazyDiner's loyalty program reward points – which can be further redeemed for free meals & free hotel stays.
EazyDiner provides a guide to eating out that offers insider tips, exclusive and expert reviews by top critics.
It has raised a total of $16M in funding over 7 rounds. Their latest funding was raised on Feb 1, 2020 from a Series B round.
Eazydiner is funded by 6 investors. Saama Capital and DSG Consumer Partners are the most recent ones.
Rebel Foods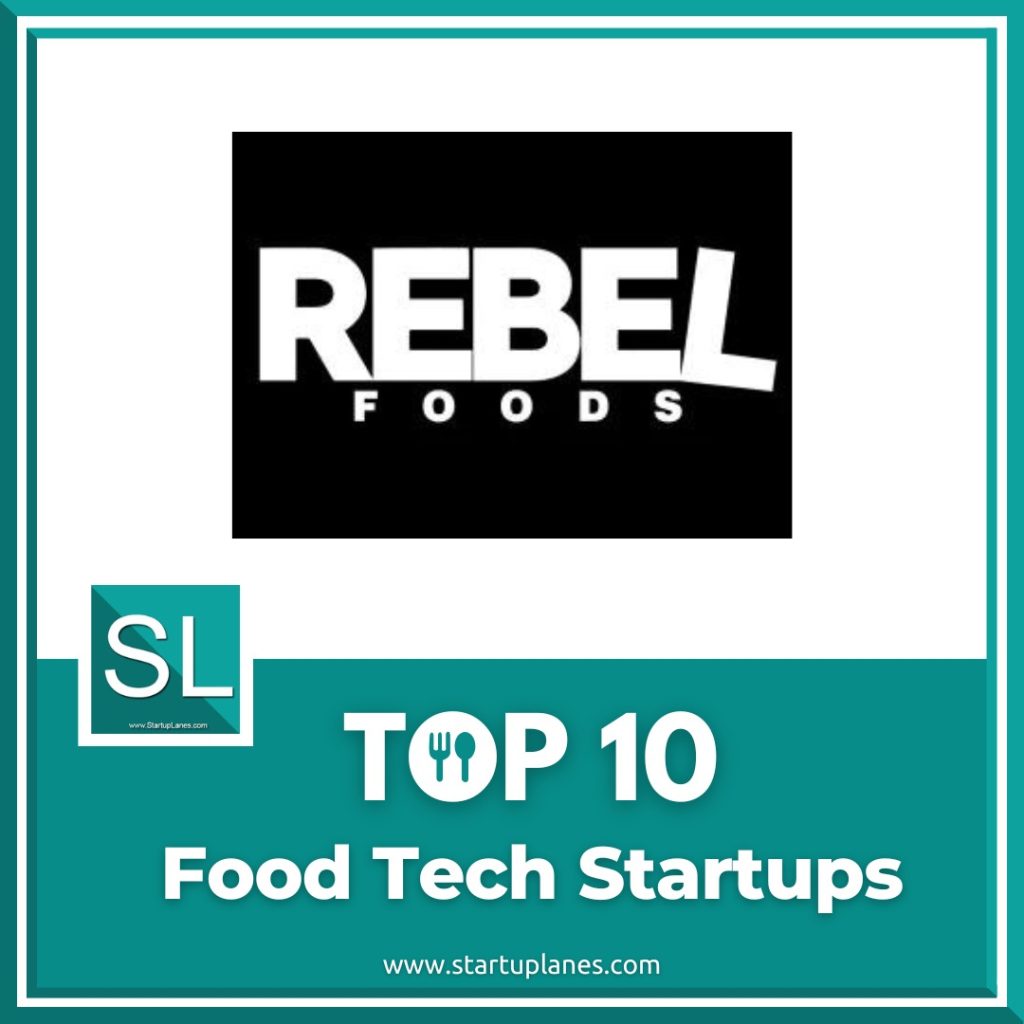 Rebel Foods is an Indian online restaurant company which operates 11 cloud kitchen brands including Faasos, Behrouz Biryani and Oven Story. It is the largest cloud kitchen restaurant chain in the world, operating more than 450 cloud kitchens in 10 countries, as of April 2022.
This startup was established in 2011 by Jaydeep Barmanand and Kallol Banerjee as a physical restaurant with in-dine facilities. The company was earlier called Faasos. In 2014, the founders attended an investor-entrepreneur meet, where they were advised to make a revised study on the business operations. As a result, Rebel Foods was born.
Rebel Foods made a revenue of Rs 400 crores in FY 2021.It has received total funding of $527.3M and became a Unicorn after its Series F funding round in November 2021. This cloud kitchen startup went through 19 funding rounds, the latest one being $14.5M on November 6,2021 through Mando Corporation, Alimco Financial and Acernis Ventures.
Curefoods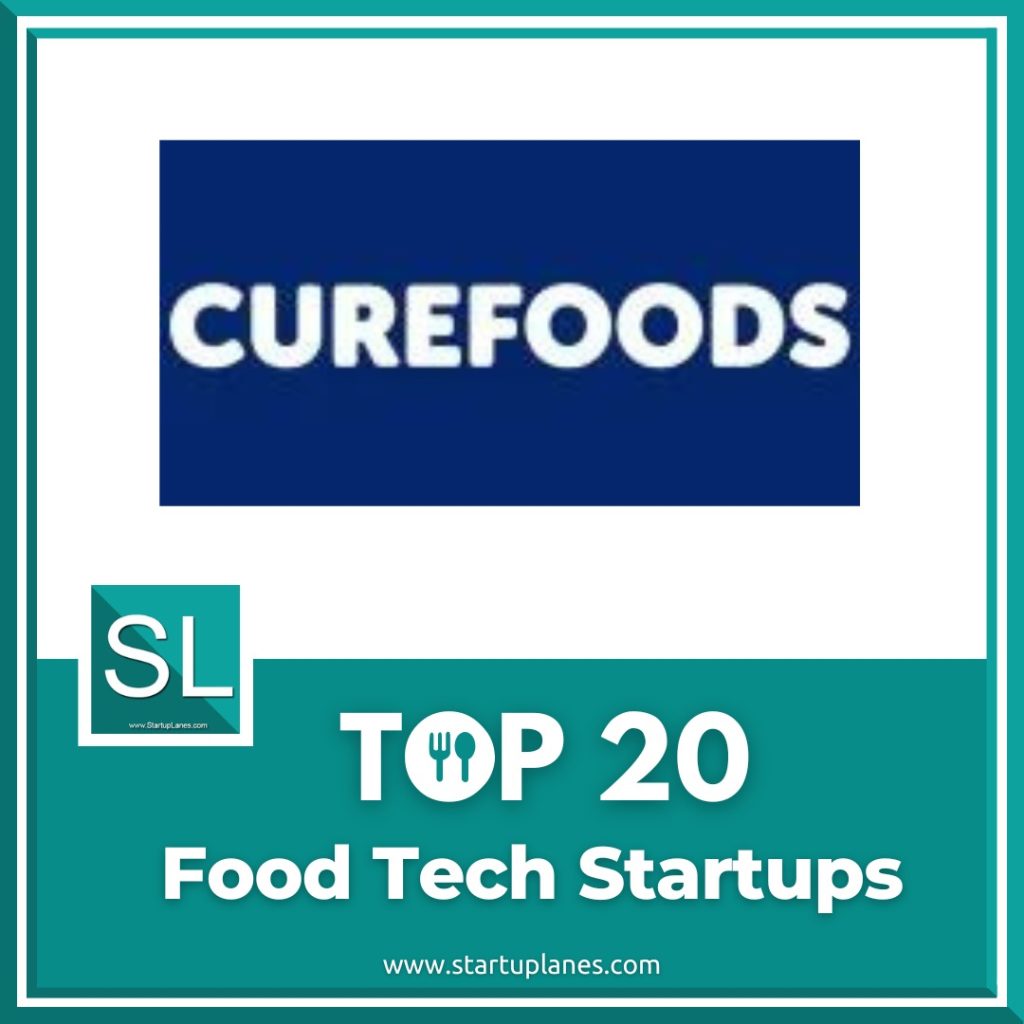 Curefoods was started by Ankit Nagori in the year 2020.Its purpose is to make honest food that customers love by providing good quality and health benefits with the help of brands like Eatfit, Aligarh house, yumlane, great Indian khichdi, and many more.
It is a thrasio-style D2C startup that specializes in acquiring fast-growing digital-first brands and scaling their products. At present, this Bengaluru based startup has presence across 12 cities, catering to over 10 cuisines with 125 kitchens.
Curefoods has managed to raise the sum of 183.3M dollars through 8 rounds of investment as of July 26, 2022. It is funded by 24 investors including celebrity names like Nora Fatehi and Vaun Dhawan with 5 lead investors.
They have 6 acquisitions under their name, the latest one being Frozen bottle And many other popular names such as Ammi's biryani and cake zone.
Chai Point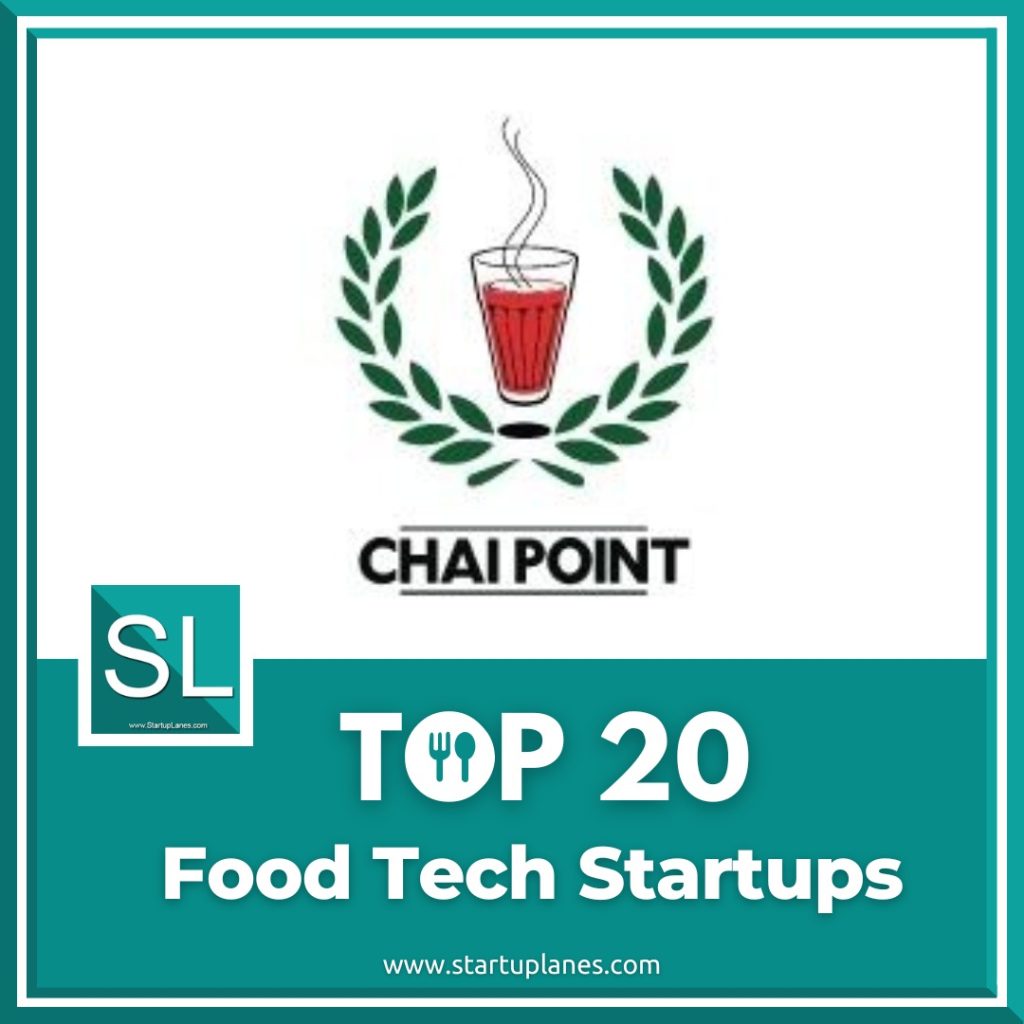 Chai Point is a chain of cafes and an Indian tea company that specializes in tea-based drinks. In October 2017, the company also began selling its teas on Amazon.in, marking their first foray into e-commerce distribution.
Chai Point was founded in Bengaluru, Karnataka, India in 2010 by Amuleek Singh. Its motto says "India runs on Chai" which clearly shows the love that Indians have for 'Chai".
This Startup has presence in 8 Indian cities with presence across retail locations, airports, and business parks. In addition to physical format stores, the chain has a delivery service and a vending based solution called 'Vending as a Service' focused primarily at corporations.
Chai Point has raised a total of $54.4M in funding over 11 rounds. Their latest funding was raised on May 9, 2022 from a Venture – Series Unknown round.
It is funded by 6 investors. Eight Roads Ventures and Saama Capital are the most recent investors.
Biryani By Kilo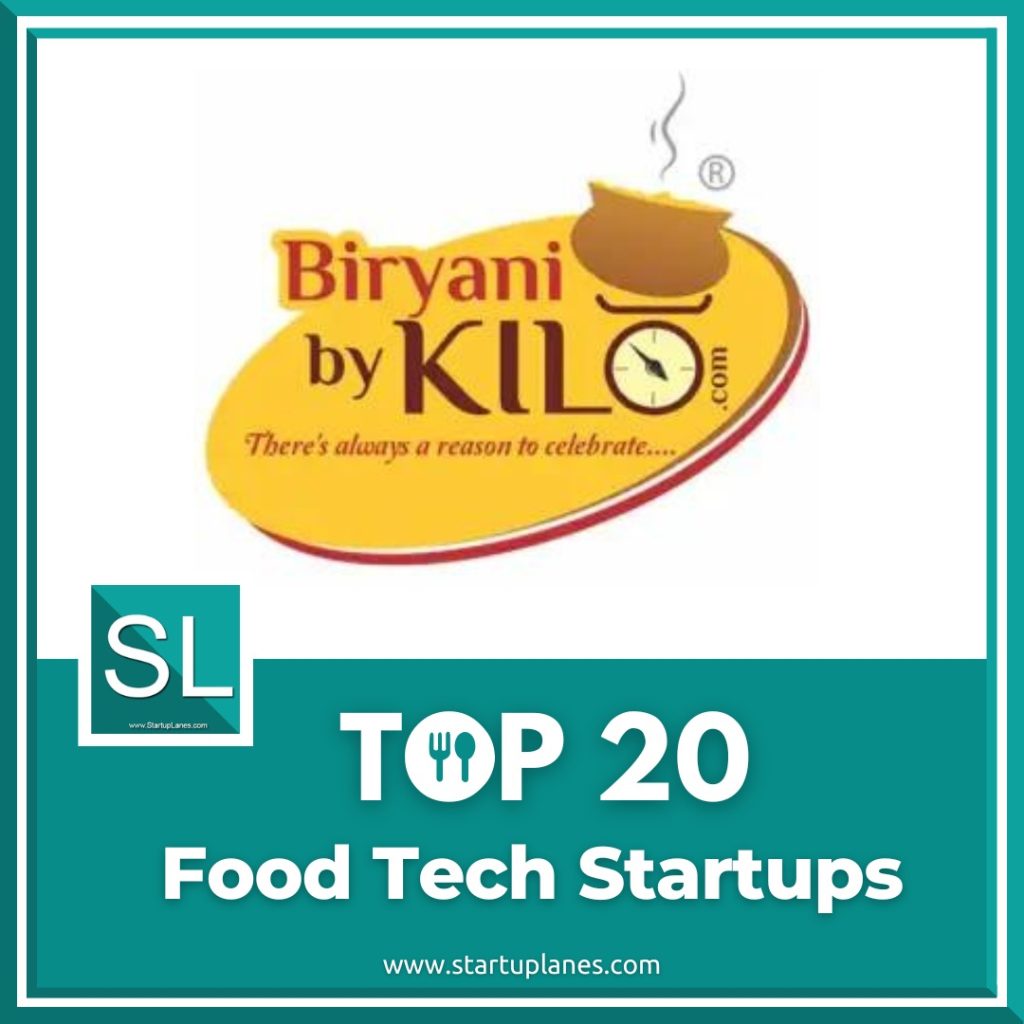 Founded by Kaushik Roy and Vishal Jindal in 2015, Gurugram-based Biryani by Kilo is a cloud kitchen based startup that delivers both authentic taste of Hyderabadi (Kutchi) and Lucknowi (Pukki) Biryani prepared in individual earthen Handis with the freshest ingredients
All their earthenware Handis are crafted by hand at Kumhaara Gram on the outskirts of Delhi. They have cut out the middle man to provide sustainable employment to the craftsmen and artisans. To enhance the biryani experience, the company also sends earthen angeethis with each order, to preserve the smokey flavor and aroma of the spices used in the rice.
Biryani By Kilo has raised a total of $43.4M in funding over 11 rounds. Their latest funding was raised on Nov 20, 2021 from a Series B round.
It is funded by 18 investors. Alpha Wave Global and IvyCap Ventures are the most recent ones.
Eat Club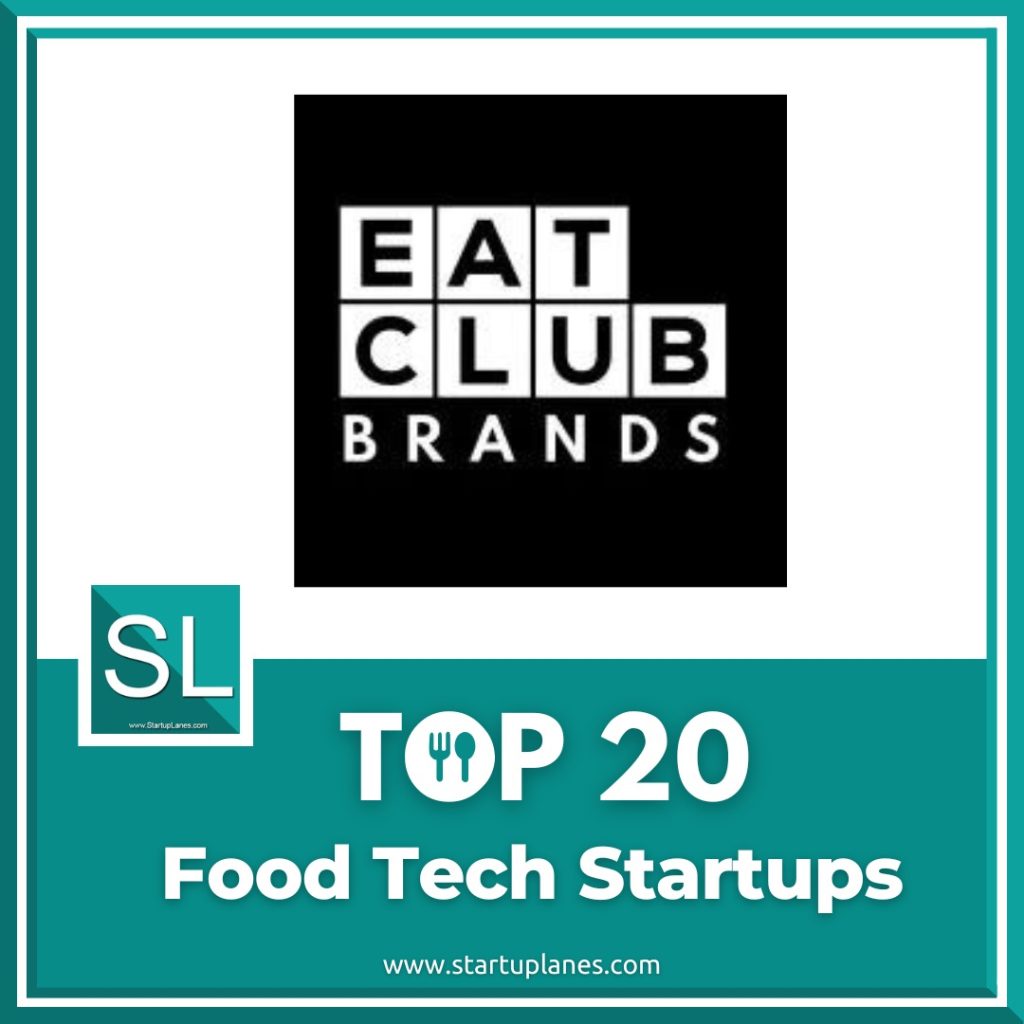 EatClub is a cloud kitchen company that allows consumers to order food from a list of handpicked food brands. Founded by Anshul Gupta and Amit Raj, this startup works on a membership program that takes you straight to a no-nonsense, curated selection of restaurants.
Mumbai-based EatClub Brands operates eight brands, including BOX8 and MOJO Pizza, and is present in five cities including Mumbai, Bengaluru and Pune. It operates 150 kitchens.
EatClub Brands has raised a total of $102.7M in funding over 11 rounds. Their latest funding was raised on Mar 9, 2022 from a Secondary Market round.
EatClub Brands is funded by 12 investors. A91 Partners and Tiger Global Management are the most recent ones.
Fingerlix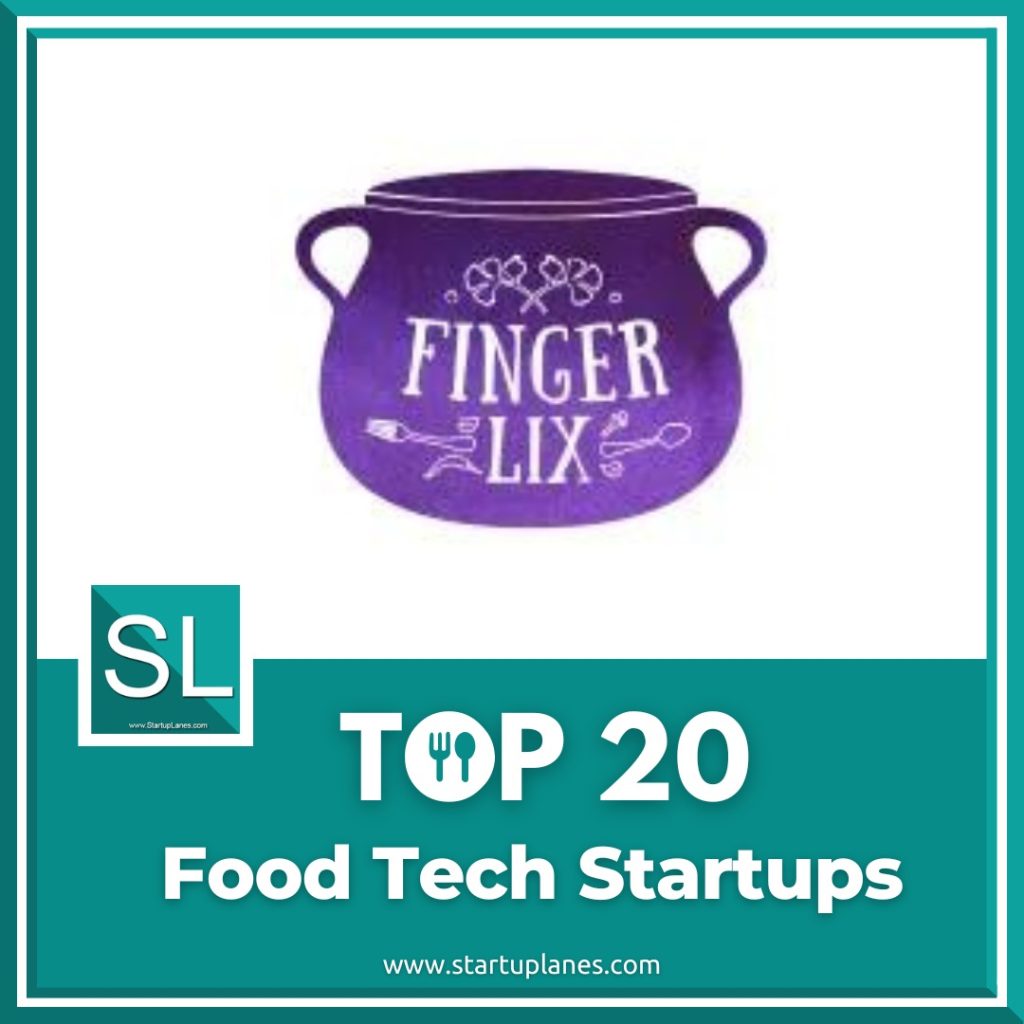 Fingerlix is a food processing company that prepares and produces Ready-to-Cook food for families. The core of this brand was to focus on the chilled meal solutions which address breakfast, lunch, evening snacks and dinner for the Indian homemaker.
It Offers batters/mixes, curries, paranthas, dals which are semi-cooked and can be steamed/fried, etc at home before eating. Also, offers ready to eat accompaniments along with the other dishes.
Fingerlix has raised a total of $31.9M in funding over 8 rounds. Their latest funding was raised on Feb 22, 2021 from a Series C round.
It is funded by 9 investors. Swiggy and Accel are the most recent investors.
Blinkit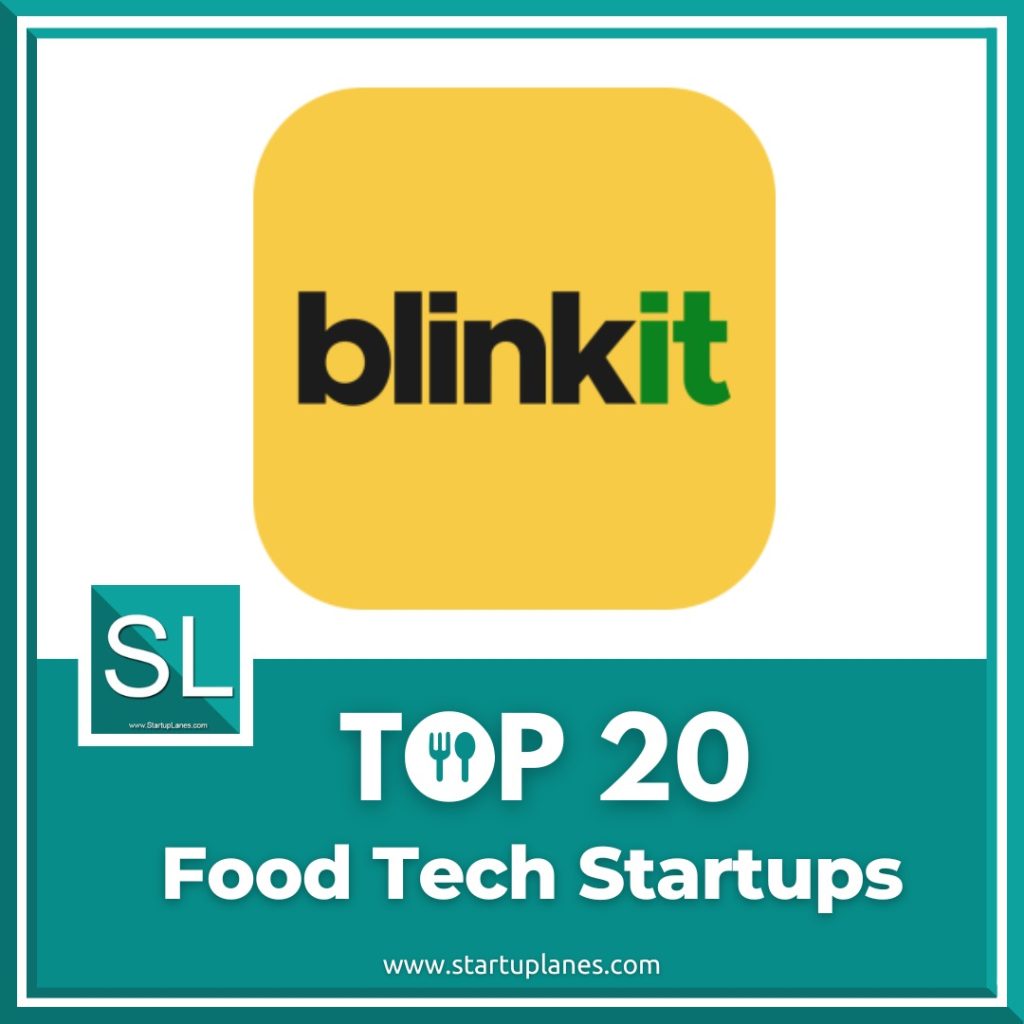 Blinkit was founded in December 2013 by Albinder Dhindsa and Saurabh Kumar as Grofers. This e-commerce startup platform provides a variety of daily needs products ranging from groceries, bakery items, baby care items, and many more to its customers.
Their motto says 'delivering groceries in the blink of an eye'.
Blinkit currently operates in more than 30 cities in India. As of 2021, the company has raised about US$630 million from investors including SoftBank, Tiger Global and Sequoia Capital.
On December 13, 2021, Grofers Changed its brand name to Blinkit in line with its vision to embrace quick-commerce.
On 24 June 2022, Zomato announced its acquisition of Blinkit for US$568 million in an all-stock deal.
PeAr Technologies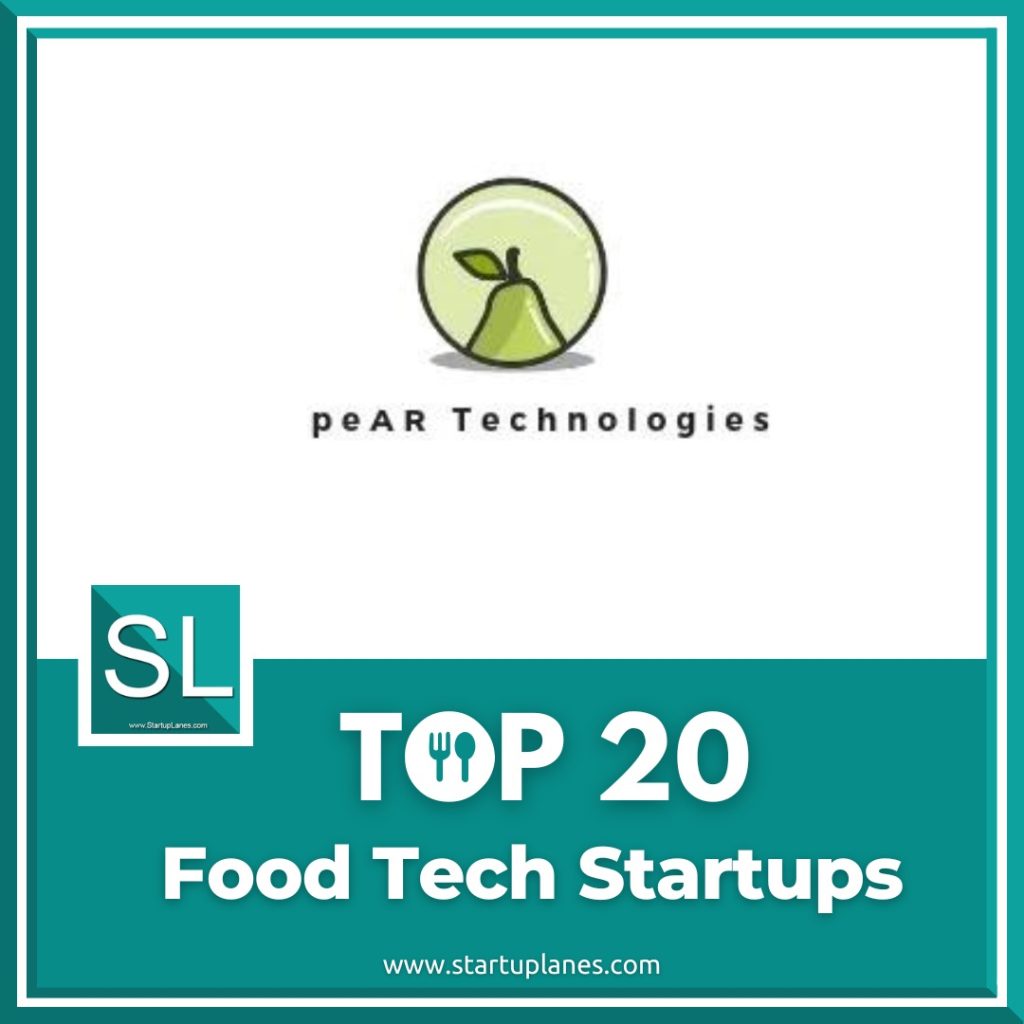 PeAR Technologies, a Mumbai-based company founded in 2018 by Dharmin Vora, Dhruvesh Mehta, and Parth Vora, has created an app called peAR-1 that allows users to view food in 3D before placing restaurant orders and receiving discounts for the same.
The startup currently has partnerships with restaurants in six different Mumbai neighborhoods.
The company bills restaurants for this service and is also interested in offering software development kits (SDKs) to food-tech firms like Zomato, Swiggy, UberEats, and Dineout.
PeAr Technologies has raised a total of $413.6K in funding over 2 rounds. Their latest funding was raised on Apr 6, 2021 from a Seed round. PeAr Technologies is funded by 2 investors, IPV Capital and Venture Catalysts being the most recent ones.
Jumbotail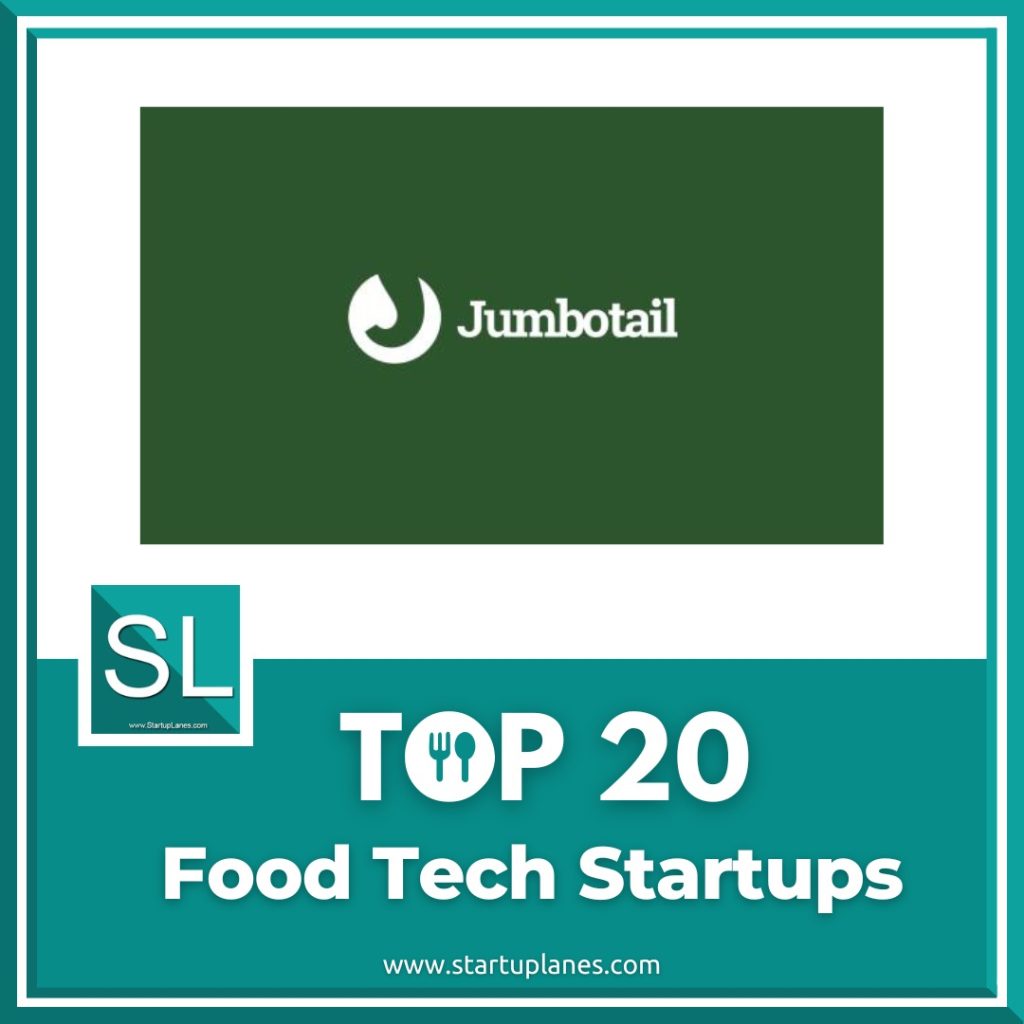 Jumbotail is India's leading New Retail platform and Online B2B marketplace for food & grocery that connects 30,000+ mom & pop Kirana grocery stores with brands, producers, and farmers.
This startup was founded by Karthik Venkateswaran in 2015. It helps mom-and-pop entrepreneurs run their convenience retail stores on a retail-as-a-service model, with PoS fully integrated with its supply chain and fintech platform.
Jumbotail has raised a total of $151.3M in funding over 8 rounds. Their latest funding was raised on Dec 20, 2021 from a Series C round.
It is funded by 24 investors. Invus and Ajax Capital are the most recent ones.
Sid's Farm
Sid's Farm was founded in 2014 with the goal of providing healthy and natural dairy products free of antibiotics, hormones, preservatives, and other harmful adulterants to every family.
They aspire to set a new standard in the milk industry by providing superior quality dairy products, a sustainable ecosystem, and thriving relationships with their farmers.
They sell around 20,000 liters of milk to customers in and around Hyderabad with a turnover of Rs 44 crore.
This Hyderabad-based bootstrapped dairy company plans to raise capital of up to Rs 25 crore in the next 4-6 months, which will be used to fund its new product development and expand to other cities in India.
Snackible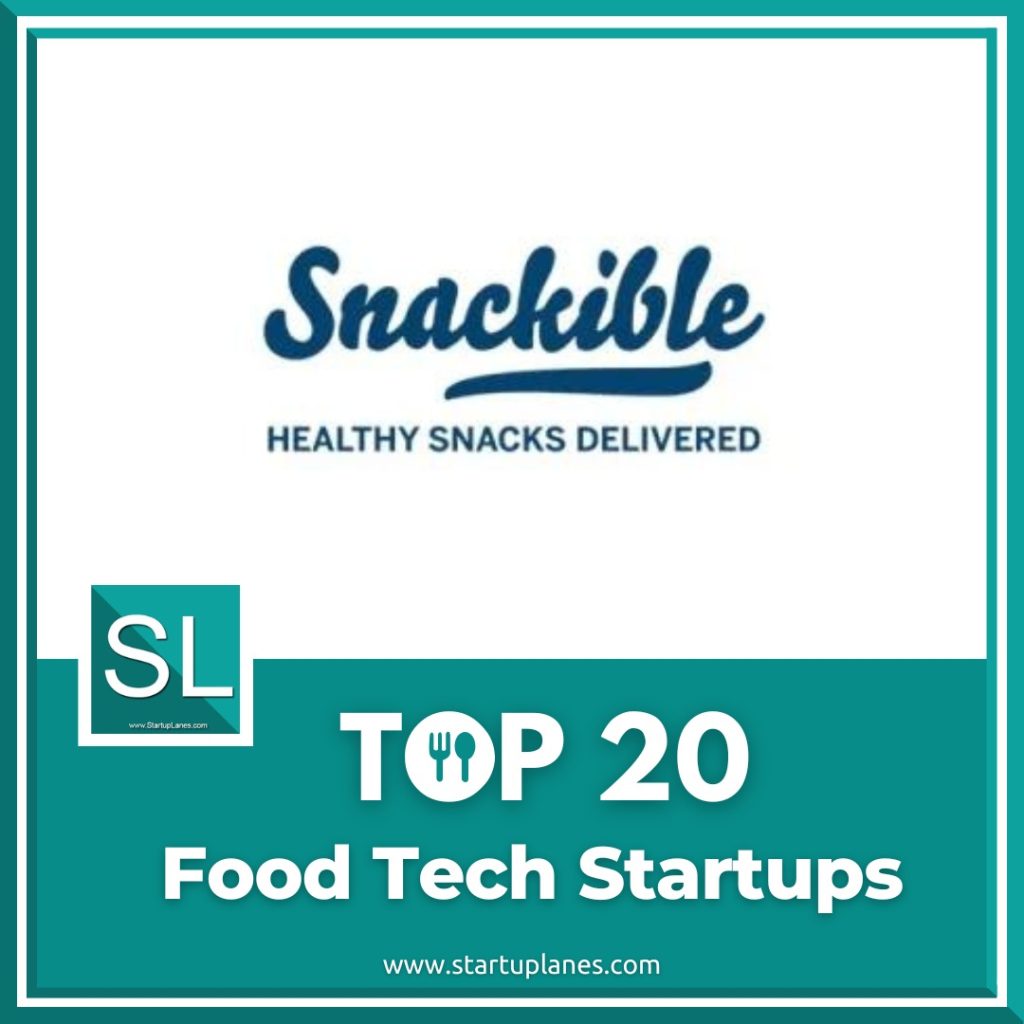 Snackible is a healthy snacks company bidding to revolutionize the snacking industry, by delivering unique, healthy, and tasty snacks, anywhere in India.
This startup was founded by Aditya Sanhavi in 2015. They sell health snacks through online and offline channels.
Snackible has raised a total of $425K in funding over 3 rounds. Their latest funding was raised on Jan 28, 2021 from a Seed round.
It is funded by 8 investors. Mumbai Angels and Murali Nair are the most recent investors.
Holachef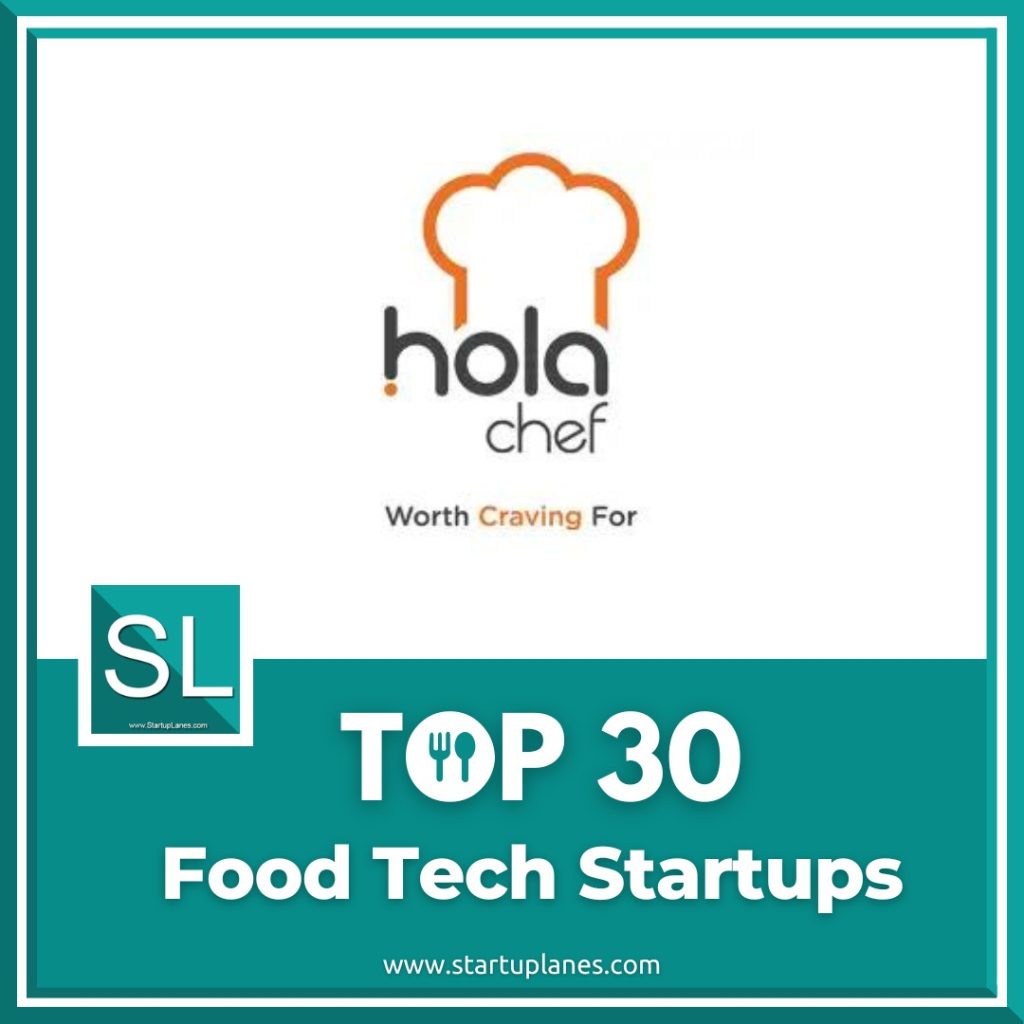 Holachef is a Mumbai-based food services company that offers chef-crafted fresh meals to consumers. They provide a new menu every day. The meals are provided in a single-person meal format, which prevents wastage and the spill free, recyclable packaging comes with an option for the customer to choose the time of delivery.
Currently, Holachef is a team of 15 and has over 150 chefs onboard with a total of 25 members in the delivery queue.
Holachef has raised a total of $12.1M in funding over 8 rounds. Their latest funding was raised on Feb 13, 2018 from a Series B round. It is funded by 8 investors. Ashok Kumar Gajera and InnoVen Capital are the most recent ones.
Foodpanda acquired Holachef on Oct 16,2018 for an undisclosed amount.
Cook Gourmet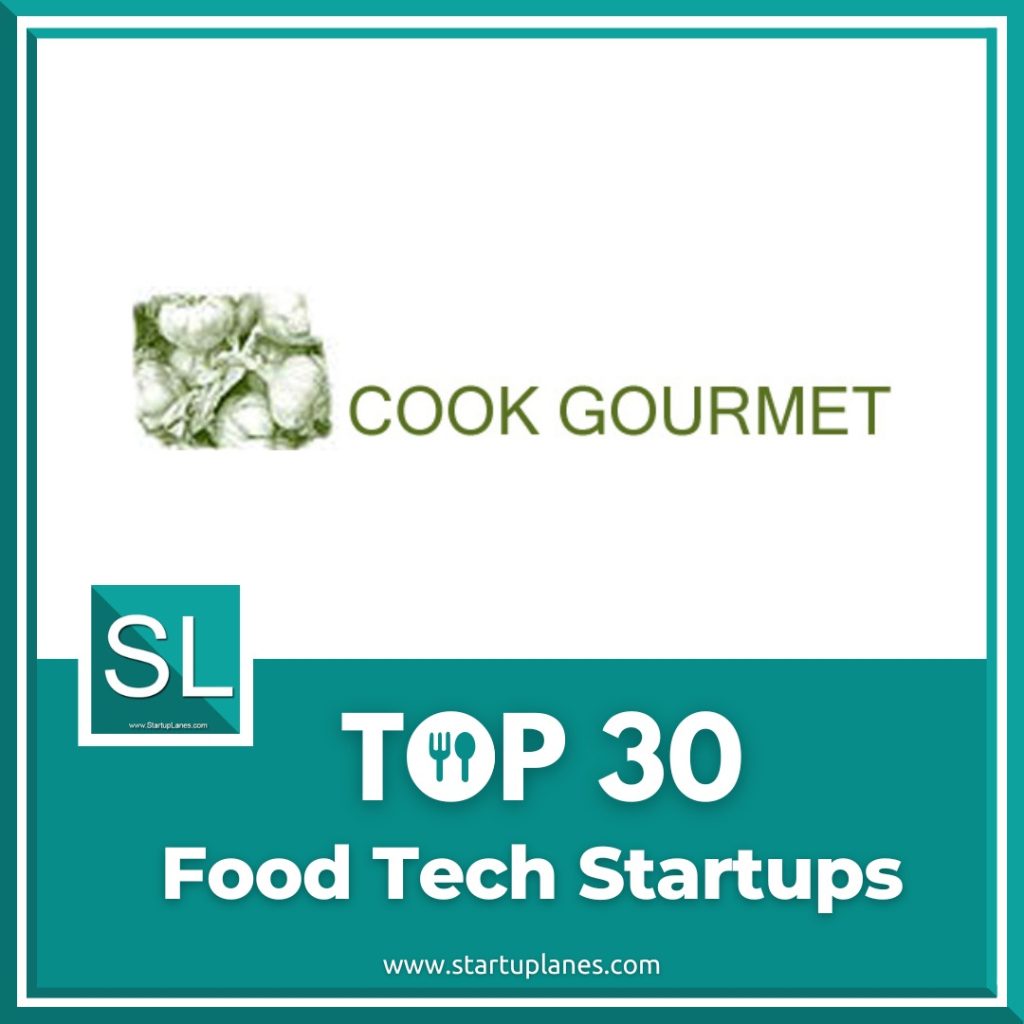 Cook Gourmet Private Limited is a Startup from Delhi founded in 2014 by Daman Singh Kohli, & Sanny Chaudhary.
It is an online platform for ordering chef-curated recipe boxes for home delivery. Provides pre-cut ingredients in the exact portion required, with vacuum packing. Delivers 7 days a week in 3 slots each day.
The only thing that the customers have to do is take a little time in cooking the dishes and flaunt their cooking skills.
Innerchef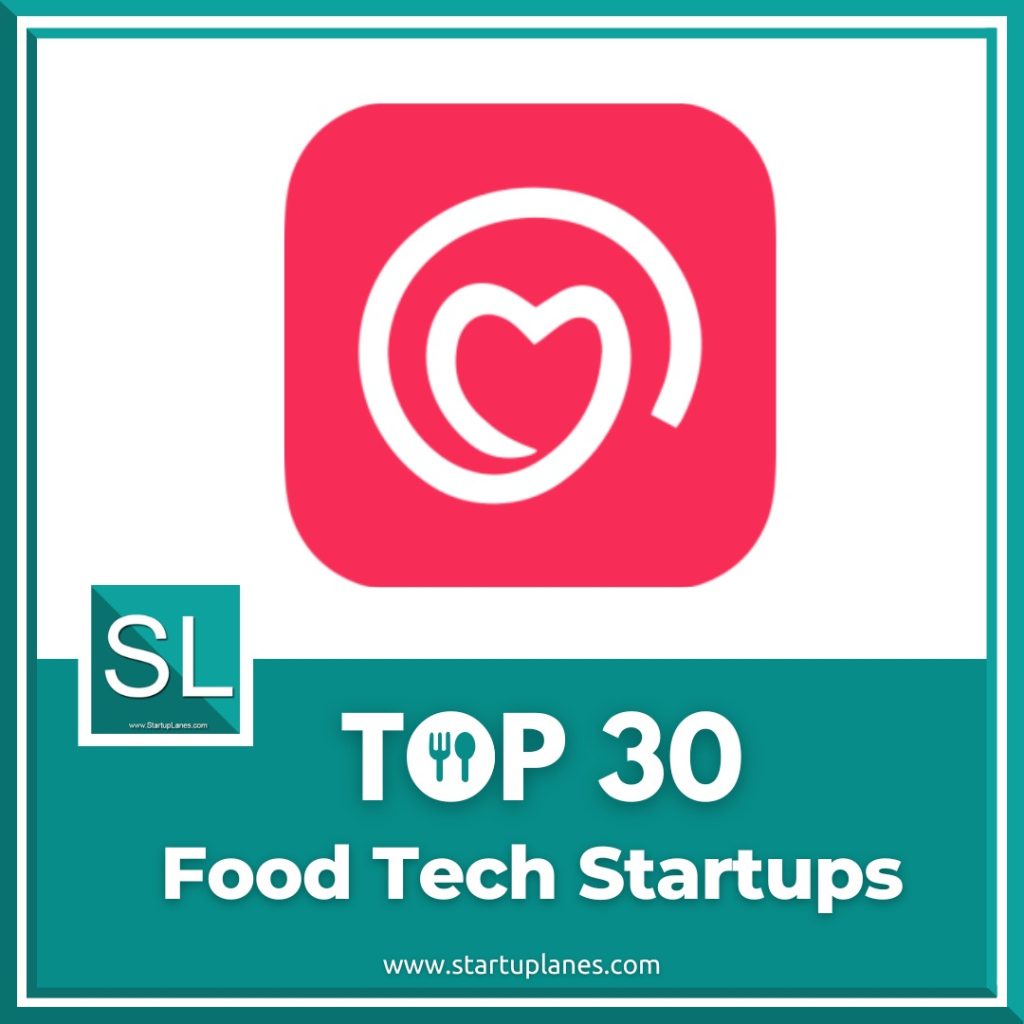 Creator of a cloud-based online platform for food delivery and discovery, that brings fresh food right to your home. The company's platform enables users to enjoy delectable dishes from the comfort of their homes by providing ready-to-eat meals, gourmet DIY recipe kits, detox cleanses, nutritious eating, and decadent desserts.
In 2015, Bal DiGhent, Sanjeev Singhal, and Rajesh Sawhney formed it.
InnerChef has raised a total of $15.5M in funding over 8 rounds. Their latest funding was raised on Mar 3, 2020 from a Debt Financing round.
It is funded by 24 investors. Mistletoe and Mistletoe are the most recent investors.
EatonGo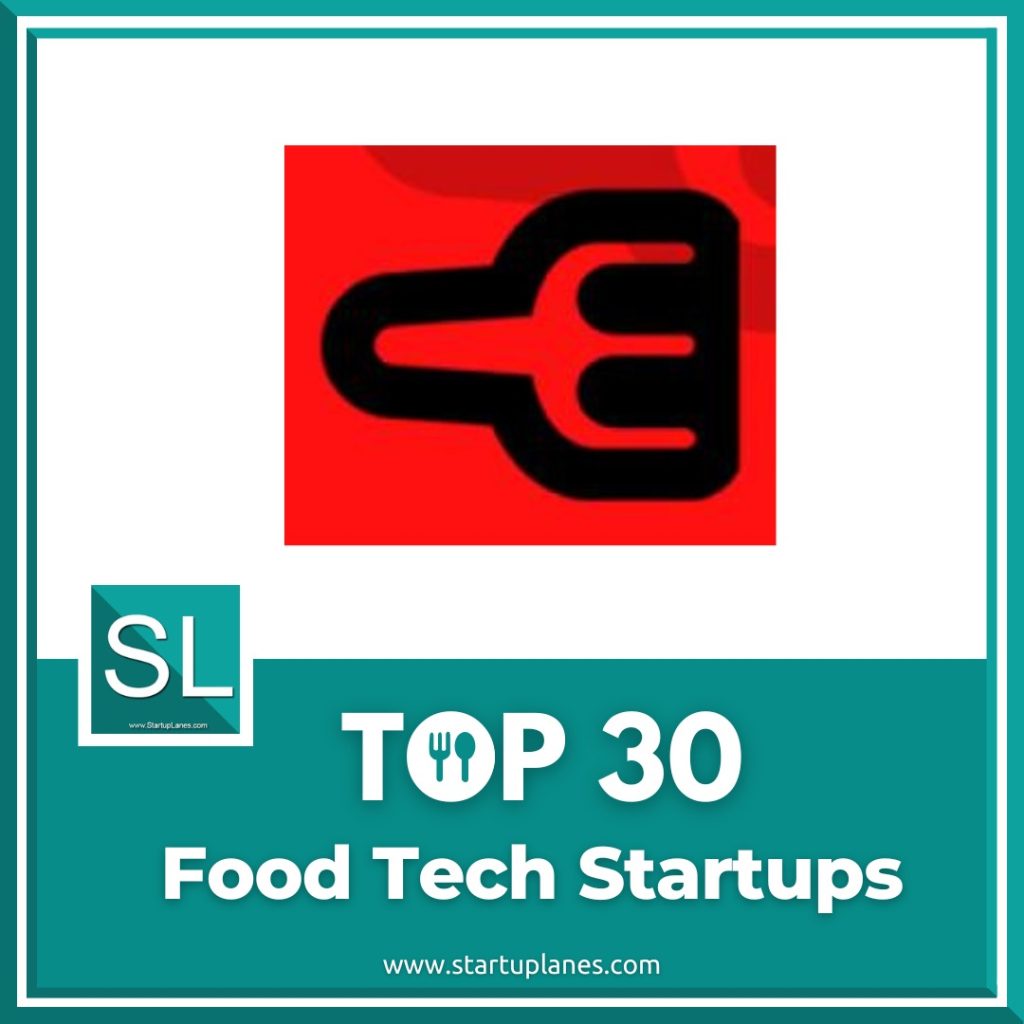 Co-founded in February 2015, by cousins Udit Saran and Taru Raj Agarwal EatonGo is a food e-commerce site called which enables customers to browse the company's breakfast and brunch menu and place an online order for door delivery. Their mission is to not let anyone miss their breakfast.
Eatongo.in has raised a total of $40K in funding over 1 round. This was a Seed round raised on May 1, 2015.
InnerChef acquired Eatongo.in for an undisclosed amount on March 9, 2016.
Dineout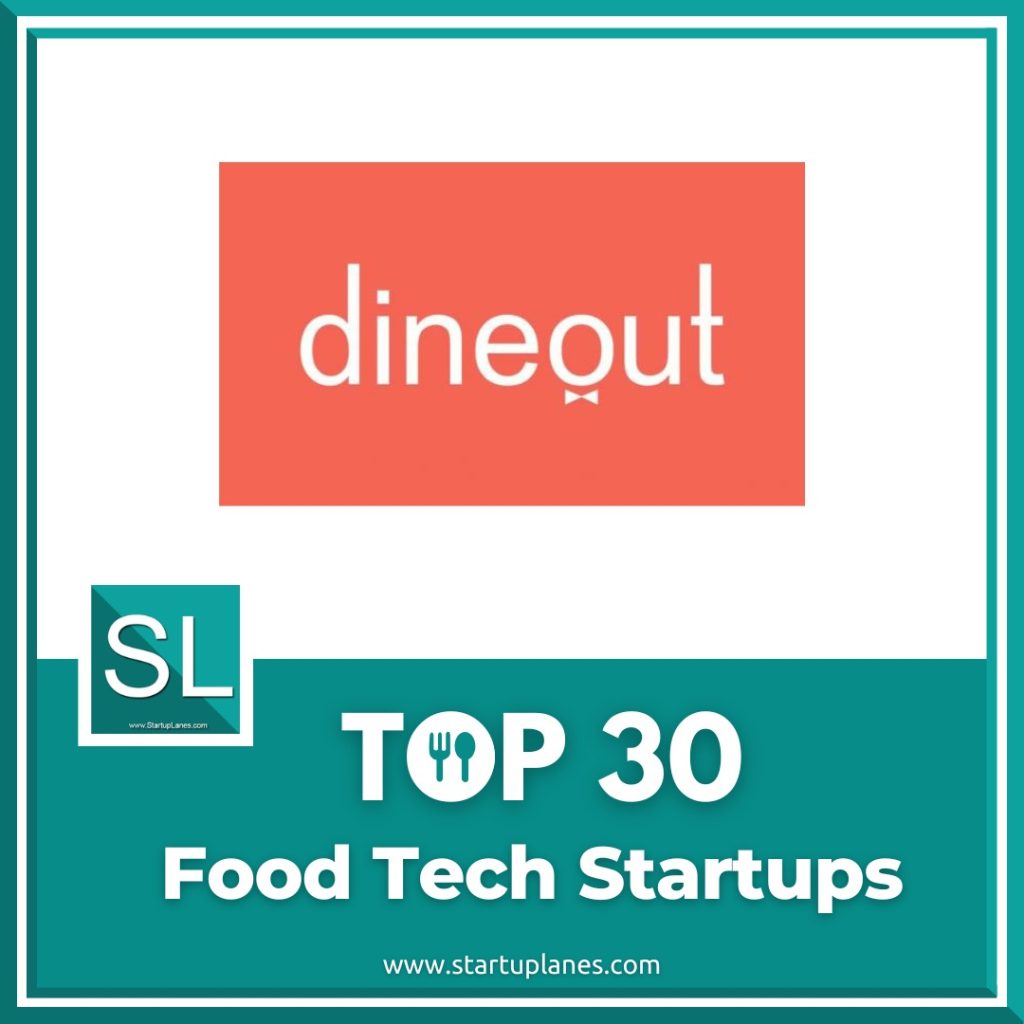 Dineout is an online table booking platform that has been established with the purpose of aiding its users in discovering the best and most suitable restaurants near them and to help them in easily booking reservations.
It was founded by Ankit Mehrotra, Nikhil Bakshi, Sahil Jain and Vivek Kapoor in 2012 and was acquired by Times Internet Limited in 2014. Times Internet is India's largest digital products company and the digital venture of Times of India, India's largest media and entertainment group.
In the year of its establishment, Dineout raised Rs 60 lakh from high net worth individuals.
Till now it has acquired 2 companies. Its most recent acquisition was announced on 9th August, 2019 when it acquired Binge Digital at an undisclosed price. The firm also acquired Torqus Systems on November 28, 2018.
Tandurust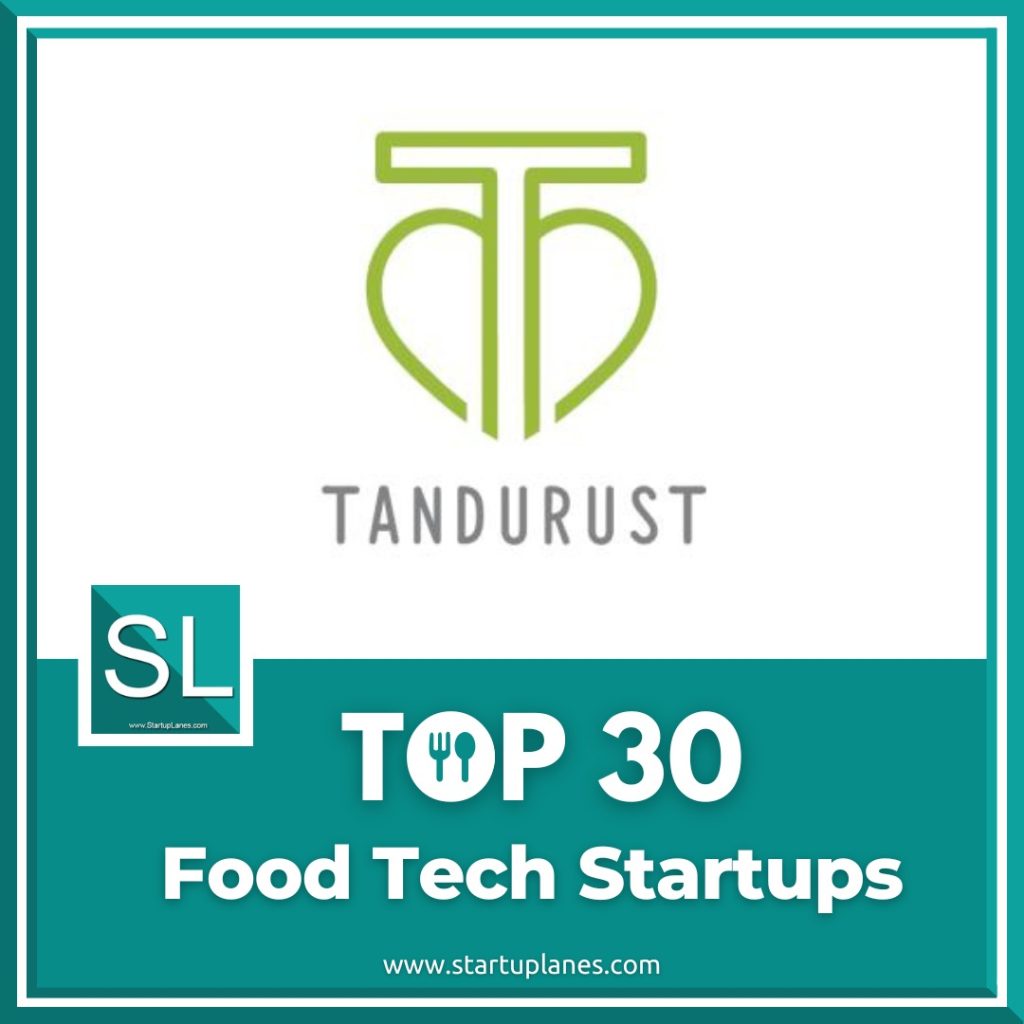 Pushpesh Dutt and Sudhanshu Sharma, two young fitness fanatics, started Tandurust in December 2014 to provide nutrition- and calorie-measured meals to various communities of health-conscious Bangalore residents.
The food tech startup also disseminates knowledge about nutrition and healthy lifestyles through their Facebook page, website, and activities like quizzes, events, etc.
Good Dot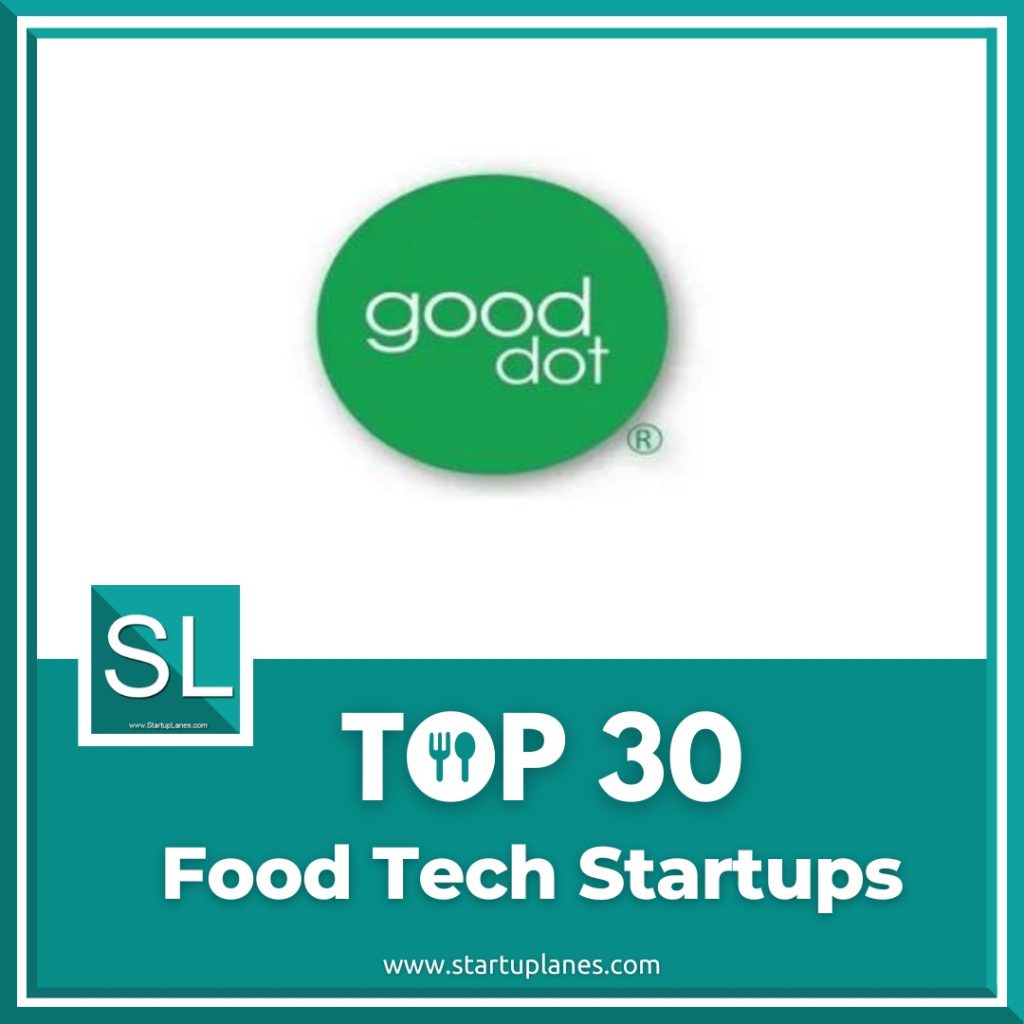 A food technology startup called Good Dot is introducing plant-based proteins that can be purchased by anybody and sent anywhere to India. Their products provide a cheaper, healthier, and cruelty-free alternative while still providing the protein and taste of meat.
Their vision is to create a more compassionate and sustainable world by innovating to revolutionize the way people eat.
Good Dot has raised a total of $6.5M in funding over 3 rounds. Their latest funding was raised on Jul 27, 2021 from a Series A round.
It is funded by 3 investors. Sixth Sense Ventures and New Crop Capital are the most recent ones.
Evo Foods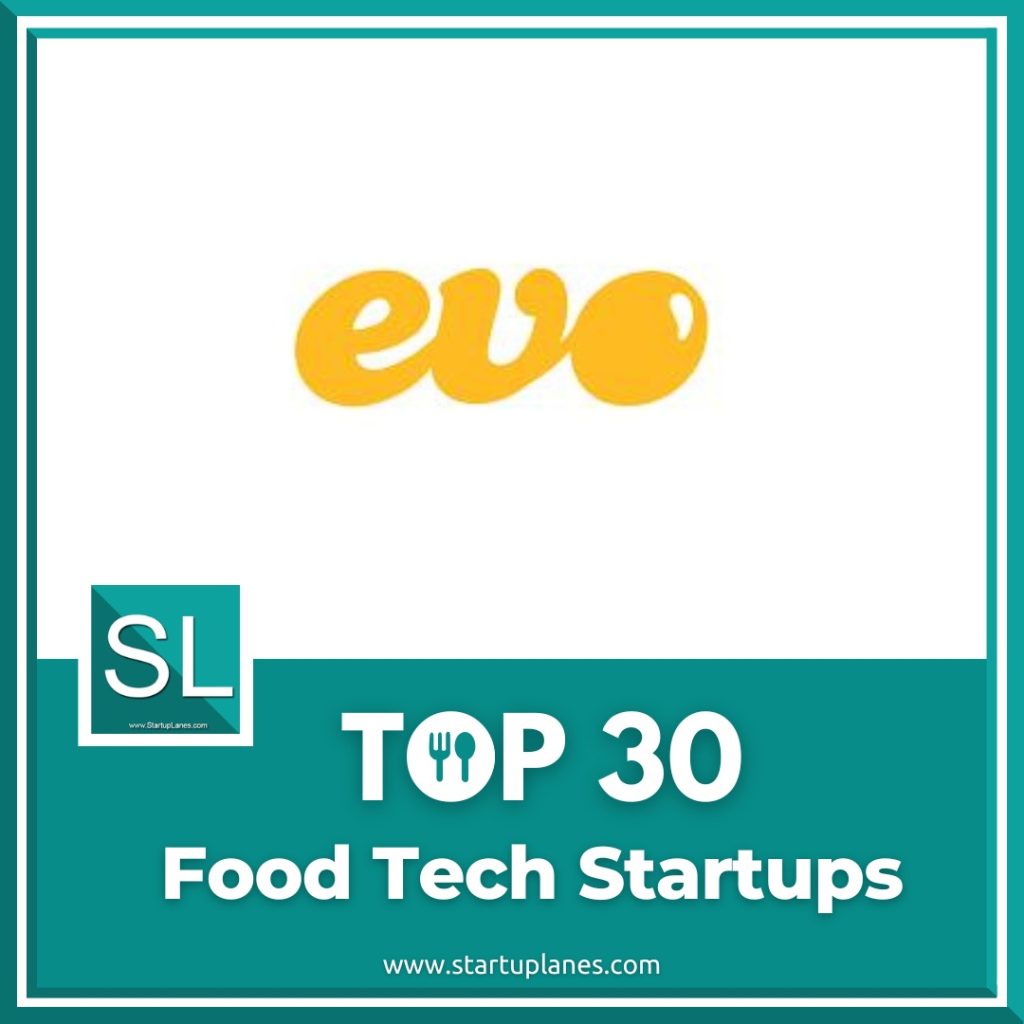 The goal of Evo Foods, which was founded in 2019, is to abolish animal agriculture by developing superior alternatives. They turn natural components such as plants into eggs by combining the power of science and plant magic. Eggs are produced at EVO using plants.
Their mission is to empower those on the imperfect journey of eating better to make more conscious decisions without compromising on their cravings.
Evo Foods has raised a total of $4.3M in funding over 5 rounds. Their latest funding was raised on Apr 19, 2021 from a Seed round.
It is funded by 16 investors. Hiro Saito and Big Idea Ventures are the most recent investors.
Mister Veg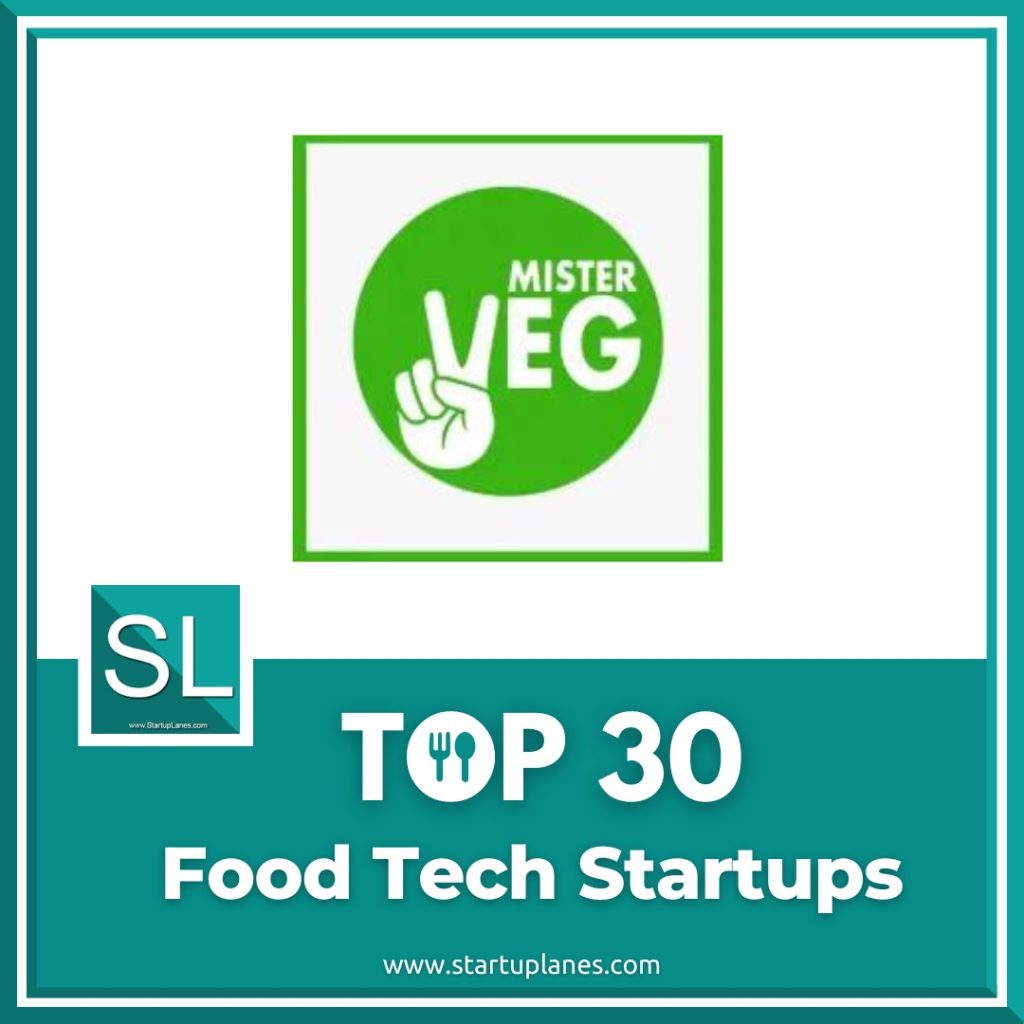 Rupinder Singh and Simarjeet Singh founded the plant-based meat substitute start-up Mister Veg in Faridabad in 2018.
The diligent work of their R&D team yields a variety of delectable and creative items. They can proudly claim to be the first manufacturers of ready-to-cook and ready-to-eat plant-based pomfret fish and many other meat products.
With the aid of specialized technology, they transform grains into meat-like items without losing any of the nutritional value.
Jubilant Ingrevia supported Mister Veg Foods at the beginning of 2021 when they established a shareholder agreement to raise Rs. 4.25 crores.
One Good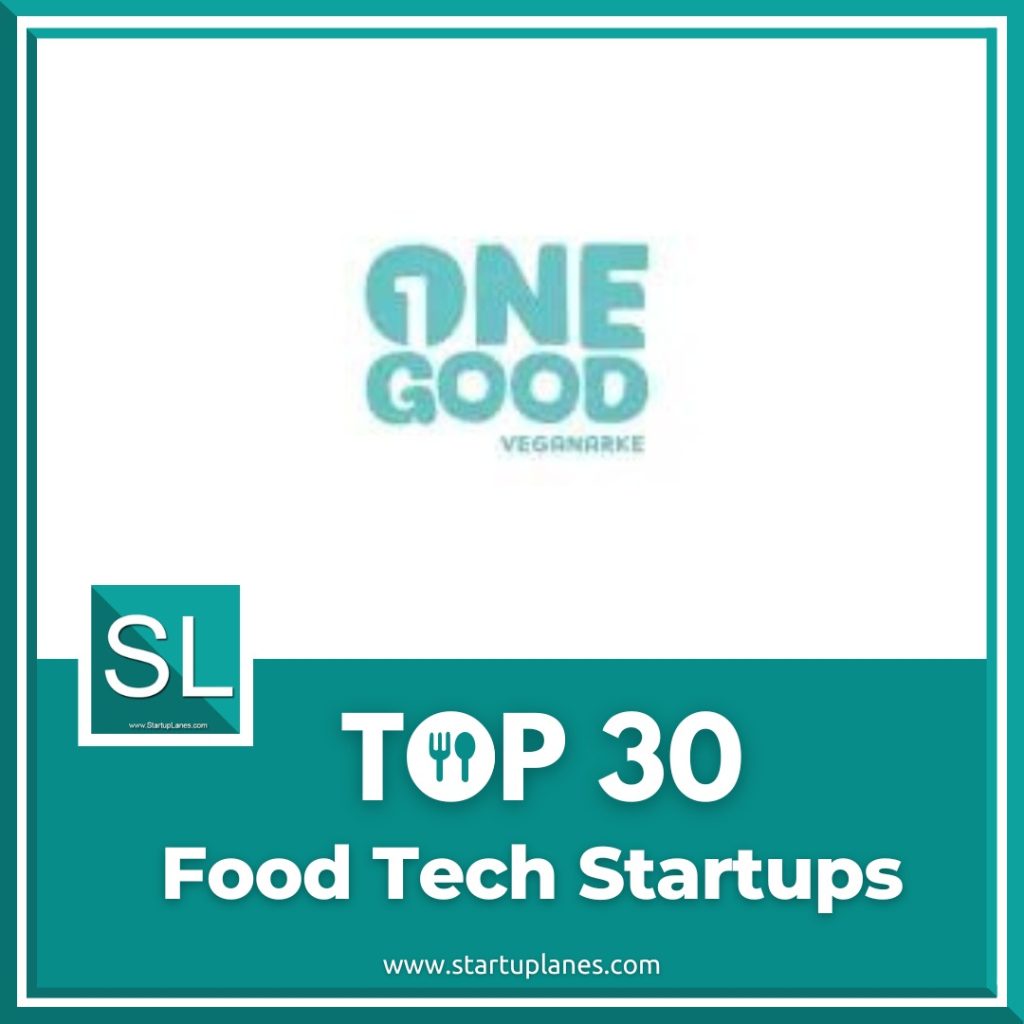 This Bengaluru based startup owes its passionate beginning to Abhay Rangan, a 19 year old vegan activist and his mother Veena Rangan.
One Good (formerly Goodmylk) makes delicious plant-based food affordable and accessible to all.
One Good has raised a total of $1.4M in funding over 2 rounds. Their latest funding was raised on Sep 6, 2021 from a Seed round.
It is funded by 12 investors. Victor and Sid Kothari are the most recent investors.