Chief security officers (CSO) are the executives responsible for a company's security programs. Their main duties include overseeing the security of staff members, physical company assets, and all records of information. They are also in charge of managing security risk assessments and supervising incident investigations.
Here is the list of the Top 40 CSOs in India in 2023
SP. Singh
Company-Axis Bank
LinkedIn-https://in.linkedin.com/in/sp-singh-b43a6422
SP Singh is a Commerce and Law graduate and working for the security department for the last 24 years, He has been in investigation and fraud prevention for nearly 13 years, 8 years with the Airport Security, for Security of Air Cargo Complex and assisting in development and Security of the New Mumbai Airport Terminal 2, and now with Axis Bank as Head of Security Operations Pan India.
He is a BCAS-certified Crisis Manager, Instructor, and Passenger Profiler and is also a stark investigator.
Col. Raj Singh
Company-Maruti Suzuki India Ltd
LinkedIn-https://in.linkedin.com/in/aarkaysingh
Col. Raj Singh is an incisive & dynamic leader with over 20 years of service with the Indian Army. Overall 29 years of proven track record in Strategic & Innovative planning, Implementation & management of change, Security & Risk Management, Leading teams with exceptional results, and Consistent high-level performance.
Preet Paramjit Singh
Company-Avenue Supermarts Ltd
LinkedIn-https://www.linkedin.com/in/preetpsingh/?originalSubdomain=in
Preet Paramjit Singh is a leader with experience specializing in various domains of Cyber Security and a clear customer & business focus. Have helped my customers drive transformational initiatives within their Enterprises to improve the Enterprise Cyber Resilience posture with clear measured outcomes.
AJIT MENON
Company-Tata Consultancy Services
LinkedIn-https://www.linkedin.com/in/ajitunnymenon/?originalSubdomain=in
Ajit Menon is a Chief Security Officer at TCS-an Indian multinational information technology services and consulting company with its headquarters in Mumbai. It is a part of the Tata Group and operates in 150 locations across 46 countries. In July 2022, it was reported that TCS had over 600,000 employees worldwide.
Yash Pal Sharma
Company- Nestlé
LinkedIn- https://in.linkedin.com/in/yash13d
Yash Pal Sharma is an astute, result-oriented, possessing excellent communication, man management, and interpersonal skills, security and risk management practitioner with over 23 years (+) of diverse & dedicated experience in National Security (Ex-Commissioned Officer, Indian Army), Corporate Security, Loss Prevention and Risk Management; exposure and experience in Brand protection, Business Continuity Management, Governmental Affairs, and Liaison, Security threat awareness and training, intelligence and investigation issues including Digital forensics (Collection, Collation, Analysis, and Dissemination).
Lalit Kumar Kapoor
Company- Jindal Steel & Power Ltd.
LinkedIn- https://in.linkedin.com/in/lalit-kumar-kapoor-
Lalit Kumar Kapoor is presently working with Jindal Steel & Pvt Ltd Raigarh Security & Admin Head. He is the Director of Security coy. Previously with Abhijeet group at Vizag & GMR Hyderabad International Airport as General Manager – Security & Administration. Overseeing the Airport security at Hyderabad.
He possesses around 32 years of extensive experience in Strategic & Countermeasure Planning, Vulnerability Assessment, Risk Management, Operations Management, Liaison & Coordination, Team Building, and Leadership. Having rich experiences in Industrial security.
Kishan Kendre
Company- Sun Pharma
LinkedIn- https://in.linkedin.com/in/kishankendre
Kishan Kendre is the Global Head – Information Security at Sun Pharma. He has 15+ years of experience in Architecting/Implementing/Supporting all kinds of Information security Technology solutions.
JJ Dominic
Company- Titan Company Limited
LinkedIn- https://in.linkedin.com/in/jj-dominic-cfe-39406912#:~:text=JJ%20Dominic%2C%20CFE%20%2D%20Head%20Administration,Security%20%2D%20TITAN%20COMPANY%20LIMITED%20%7C%20LinkedIn
JJ Dominic is Head of Admin & Security at Titan Company Limited. He is an Experienced Loss prevention & Administration professional, with a demonstrated history of working in the precious material industry. Counter-terrorist and protective services professional, skilled in Crisis Management, Intelligence Analysis, Operations Management & Emergency Management.
Abhishek Sharma
Company- TATA Steel
LinkedIn- https://in.linkedin.com/in/abhishek-sharma-b90524143#:~:text=Abhishek%20Sharma%20%2D%20Head%20Security%20%2D%20Tata%20Steel%20%7C%20LinkedIn
Abhishek Sharma is Head of Security at TATA Steel Ltd. Having diverse experience of more than seventeen years in TATA Steel, in the field of Security, Gen. Administration, Hospital Administration, and Project Management. I am a postgraduate from XLRI Jamshedpur.
Yudhistir Sangram
Company- Adani Group
LinkedIn- https://in.linkedin.com/in/yudhisthir-sangram-cpp-b530496a
Yudhistir Sangram is a Chief Security Officer at APSEZ and Logistics, Adani Group.
He has a Military professional with 22 years of experience in leading teams to accomplish ambitious goals. Expertise in Counterterrorism, Personal Protection, Risk Analysis, and Leadership and Training. Adept at supply chain management, budgeting, and cost control. Capable of handling deadline-oriented and multiple time-critical tasks. Excellent communication and interpersonal skills.
Sameer Ratolikar
Company- HDFC Bank
LinkedIn-https://www.linkedin.com/in/sameer-ratolikar-13b1725/
Sameer Ratolikar is an CISO -Chief Information Security Officer at HDFC Bank.
CISA, ISO 27001LA, CEH, BS25999 LA, COBIT. ITIL v3, MCSE, CCNA, Cyberlaw certified.
-Overall 22 years of exp. in IT and Cyber/ Information Security
Jitendra Sharma
Company-ICICI Bank
LinkedIn-https://in.linkedin.com/in/jitendra-sharma-8684b532
Jitendra Sharma is the Chief Manager of – the Information Security Group at ICICI Bank. He is an
experienced AVP Information Security with a demonstrated history of working in the information security, information technology, and services industry. Skilled in Service Delivery, CCIP, and IT Service Management. Strong information technology professional who graduated from Uttar Pradesh Technical University.
Capt. Sanjay Sharma
Company-Wipro Limited
LinkedIn-https://www.linkedin.com/in/capt-sanjay-sharma-07ba4b13
Capt. Sanjay Sharma is a Global Security Head at Wipro Limited. An ex-Indian Army Captain with 27+ years of professional experience in the field of Corporate Security, Geopolitical Security Risk Intelligence & Analysis, Investigations, Crisis Management, Brand Protection, Facilities Management, General Administration, Business Continuity, and Corporate Real Estate Services.
SHYAMSUNDAR PRAJAPATI
Company – Bharti Airtel Ltd.
Linkedin – https://in.linkedin.com/in/shyamsundar-prajapati-922a66169
Shyamsundar Prajapati is a Chief Security Officer at Bharti Airtel Ltd.- a leading telecommunication company globally. Headquartered in New India, we are the most trusted provider of ICT services with a global network across the USA, Europe, Africa, the Middle East, Asia-Pacific, India, and SAARC regions.
DEEPAK BHOSALE
Company- Asian Paints
LinkedIn- https://in.linkedin.com/in/deepak-bhosale
Deepak Bhosale is part of the Asian Paints Business Leadership team, and his accountability is to create competitive differentiators for Indian and International Businesses using cutting-edge digital technologies. His role is akin to that of a Chief Digital Officer, Chief Analytical Officer, and Chief Security Officer (CDASO).
SATYA NARAYAN
Company- HCL Technologies
LinkedIn- https://in.linkedin.com/in/satya-narayan-23327421
Satya Narayan is an erudite Security professional with over 24 years of experience in Security Management, Proficient in handling the entire gamut of Security and safety across assignments, Knowledge, and exposure to Physical Security functions for IT IS, Telecom, Financial, BPO, Hospitality, and Retail industries. Demonstrated experience in the coordination of fraud/theft investigations. Crisis Management, Incident Management, ISO, other Audits, and adequate knowledge of electronic security systems.
ANIRBAN MUKHERJEE
Company- ITC Limited
LinkedIn- https://in.linkedin.com/in/anirban-mukherjee-52a2b648
Anirban Mukherjee is an Experienced Administration & Security Manager, Ex- IAF, with a demonstrated history of working in reputed brands like TATA, HPL & ITC. Skilled in Security Management, Budgeting, Facility Management (FM), General Administration, Training and Development, pay to processing. Strong program and project management professional with a B.Sc. focused in Physics, Chemistry, and Maths from Calcutta University, Security Management from NISM.
SANJAY AMBEDKAR
Company- Bajaj Auto Ltd
LinkedIN- https://www.linkedin.com/in/sanjay-ambadkar-aa179125/
Sanjay Ambedkar is a chief information security officer at Bajaj Auto LTD. He has Rich experience with large organizations managing Information Security, Complex IT Infrastructure, Cloud. Consistently delivering results within time and developing teams to produce innovative solutions. Good in team management and process-oriented person.
Anup Ravindranath
Company- Hindustan Zinc
LinkedIn- https://in.linkedin.com/in/anup-ravindranath-0518907a
Anup Ravindranath is an AGM, and Chief Security Officer at HZL- an Indian integrated mining and resources producer of zinc, lead, silver, and cadmium. It is a subsidiary of Vedanta Limited
Kalpesh Doshi
Company-HDFC Life
LinkedIn- https://www.linkedin.com/in/kalpesh-doshi-39b5b96
A multifaceted technical leader with over 2 decades of extensive experience in designing & delivering effective corporate, information security & business continuity programs mapped to global compliance standards; defining and evolving the direction of Cyber services to ensure the delivery of security solutions and enabling their adoption across the Product & Application landscape. Leveraging a strong background in formulating the overall approach to the organization's technology direction; facilitating strategic conversations with technical audiences while building confidence with business stakeholders; successfully formulated strategic Cyber Security transformation plans for large enterprises. Exemplify adeptness in accomplishing specified short and long-term goals across numerous organizations. Having an entrepreneurial mindset, along with a proven ability to build relationships with diverse audiences means that I am confident in my ability to build and expand the organization upon its long tradition of excellence.
Lucius Lobo
Company- Tech Mahindra
LinkedIn- https://www.linkedin.com/in/luciuslobo
Lucius Lobo is a Chief Information Security Officer for Tech Mahindra Limited responsible for information and cyber security, business continuity, and data protection.
He co-founded the CyberSecurity practice at TechMahindra which is the 5th largest Indian IT/ITES services provider. With over 110 large global enterprise customers, 650+ consultants, and customers in 25 countries the practice helps large firms effectively build, manage and outsource large security programs. Our security service portfolio covers advisory, system integration, security assurance, and managed services for the enterprise, telecom, and government verticals worldwide. In Sept 2016, our security consulting services were listed as a representative partner in Gartner's market guide for security consulting services, worldwide.
Avinash Tiwari
Company- Pidilite Industries Ltd
LinkedIn- https://www.linkedin.com/in/avinashtiwari1004
Avinash Tiwari is a technically sophisticated Information Security and Risk management professional with a pioneering career reflecting strong leadership qualifications coupled with sound knowledge of Information & Cyber Security & "hands-on" expertise in various Information Security domains. Maintain focus on achieving bottom-line results and implementing advanced security technology and business solutions to meet a diversity of needs. Good records of delivering simultaneous large-scale, mission-critical projects on time and under budget.

More than 18 years of experience as an IT and Cyber Risk professional with experience in diverse areas encompassing Information and Cyber Security framework, IT and Cyber Risk Management, Secure SDLC, OT security modeling and data protection at various organizations in Manufacturing and BFSI domains§
Sandeep Mohapatra
Company- Vedanta Ltd.
Linkedin- https://www.linkedin.com/in/sandeep-mohapatra-593ab1137
Sandeep Mohapatra is Chief Security Officer, Alumina Business, Vedanta Ltd. He has experience of more than 21 years as a Human Resources Manager at the Government of India.
Ram Singh
Company- Shree Cement Ltd.
LinkedIn- https://in.linkedin.com/in/ram-singh-a5aa7115a
Ram singh is a chief security officer at Shree cement ltd. He has an experience of 30+ years as a para commando in the Indian Army.
Major Raman Kumar
Company- Adani Group
LinkedIn- https://www.linkedin.com/in/majorraman
Major Raman Kumar is an associate Vice President, Head – Business Security, at Adani Total Gas Limited. Specialties: Security, Administration & CSR.
Jagjeet Singh
Company- Dr. Reddy's Laboratories
LinkedIn- https://in.linkedin.com/in/jagjeet-singh-b1b37a92
Jagjeet Singh is a Chief Security Officer at Dr. Reddy's Laboratories with the experience of more than 10 years. He has served as a petty officer in the INDIAN navy for 15 years.
Sajjan Singh
Company- Britannia Industries Limited
LinkedIn- https://in.linkedin.com/in/sajjan-singh-596861194
Sajjan Singh is a Security Officer at Britannia Industries Limited- India's largest Bakery Foods Company that has delighted consumers for over 100 years with exciting goodness.
Neeraj Bhatt
Company- Siemens
LinkedIn- https://www.linkedin.com/in/neeraj-bhatt-ab65024
Neeraj Bhatt is a Security Head at Siemens. He is skilled in Planning, organizing & managing the organization's security program to avoid & control losses and apply the processes necessary to provide a secure work environment.
Pawan Satyawali
Company- Tata Consumer Products
LinkedIn- https://in.linkedin.com/in/pawan-satyawali-3690101
Pawan Satyawali is a seasoned IT leader with 27 years of extensive experience in various industries like Power, Capital, ITES, Office Automation, and Consumer Goods.
A motivated achiever, who leads the team from the front and enables them to deliver business impact within available resources and using simple solutions.
Mayuresh Purandare
Company-Marico Limited
LinkedIn- https://in.linkedin.com/in/imayuresh
Mayuresh Purandare is the Head IT – Infrastructure & SecurityHead IT – Infrastructure & Security at Marico Limited. IT Transformation Lead, working closely with various Business Stakeholders for their Digital Transformation.
Amit Sharma
Company-Info Edge India Ltd.
LinkedIn- https://in.linkedin.com/in/imayuresh
Amit Sharma is the VP & Head of Information Security at Info Edge India Ltd. He is the Information Security Leader with more than 22 yrs of experience in Cyber Security, Infrastructure Security, Application Security, Security Assurance, GRC, Cloud Security, Regulatory Compliance, Cyber Threat Intelligence, Security Transformation, Enterprise Security Management, Client Engagement, Technology Risk Management, IT Service Management & SOC Management. Have an experience in various industries i.e. Telecom, IT Services, Financial Services, BFSI, and E-commerce.
Neeraj Nagpal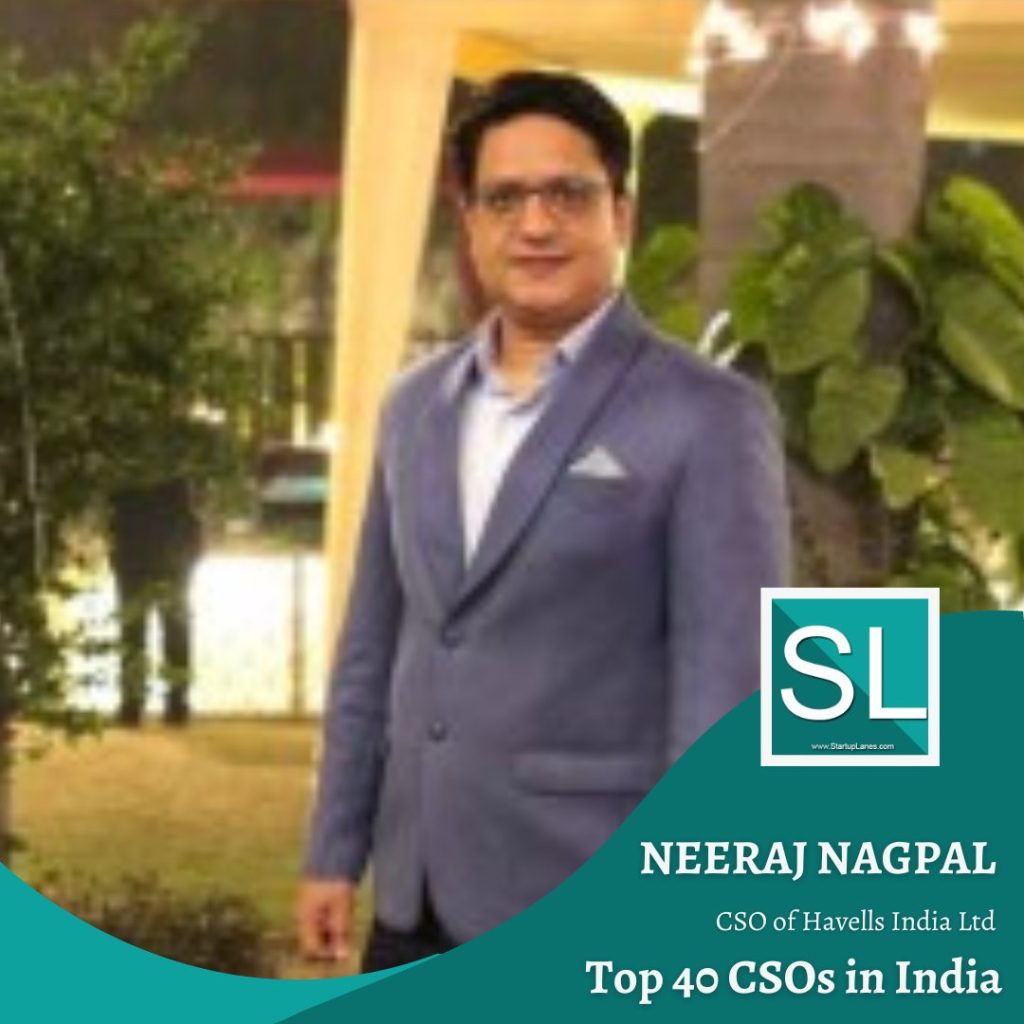 Company- Havells India Ltd.
LinkedIn- https://www.linkedin.com/in/neeraj-nagpal-2611a417/?originalSubdomain=in
Neeraj Nagpal is General Manager ( Information and Cyber Security, Risk Management, Cloud Architect, and IT Infrastructure) at Havells India Ltd. He is a competent professional with more than 20 years of experience in Information Technology, Cyber Security, IT Infrastructure, Cloud computing(Public/Hybrid/Private cloud), DC technologies, Unified Communication, and Collaboration Services.
Sharad Rathore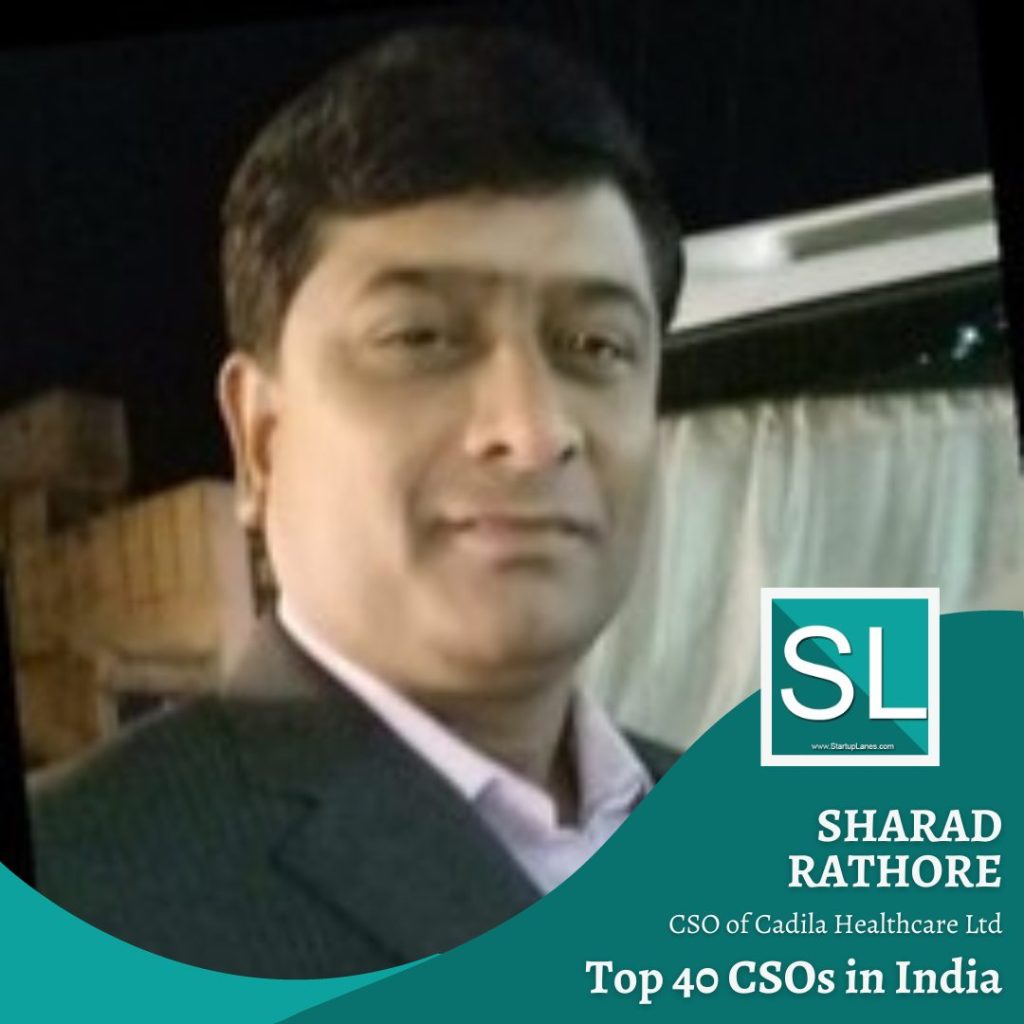 Company- Cadila Healthcare Ltd.
LinkedIn- https://in.linkedin.com/in/sharad-rathore-00b496154
Sharad Rathore is the Head of Security at Zydus Czdila Moraiya Ahmedabad. Zydus Cadila Healthcare Limited is a biotechnology company based out of Zydus Tower Opp Fun Republic Satellite Cross Roads Satellite Road, Ahmedabad, Gujarat, India.
Rampal Singh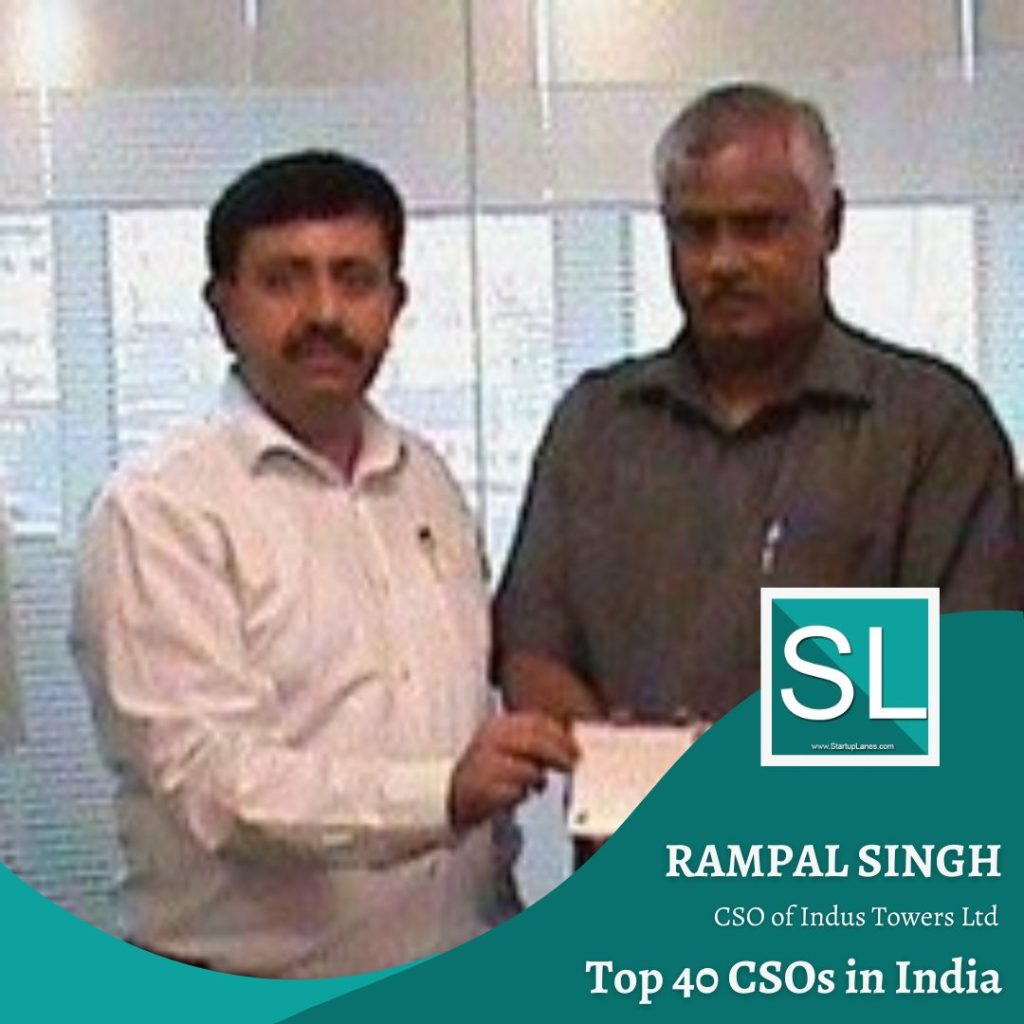 Company- Indus Towers Limited
LinkedIn- https://www.linkedin.com/in/rampal-singh-b2295345
Rampal Singh is the Chief Security Officer at Indus Towers Limited. Indus Towers Limited is formed by the merger of Bharti Infratel Limited and Indus Towers. This combined strength makes Indus one of the largest telecom tower companies in the world.
Krantikumar Sherkhane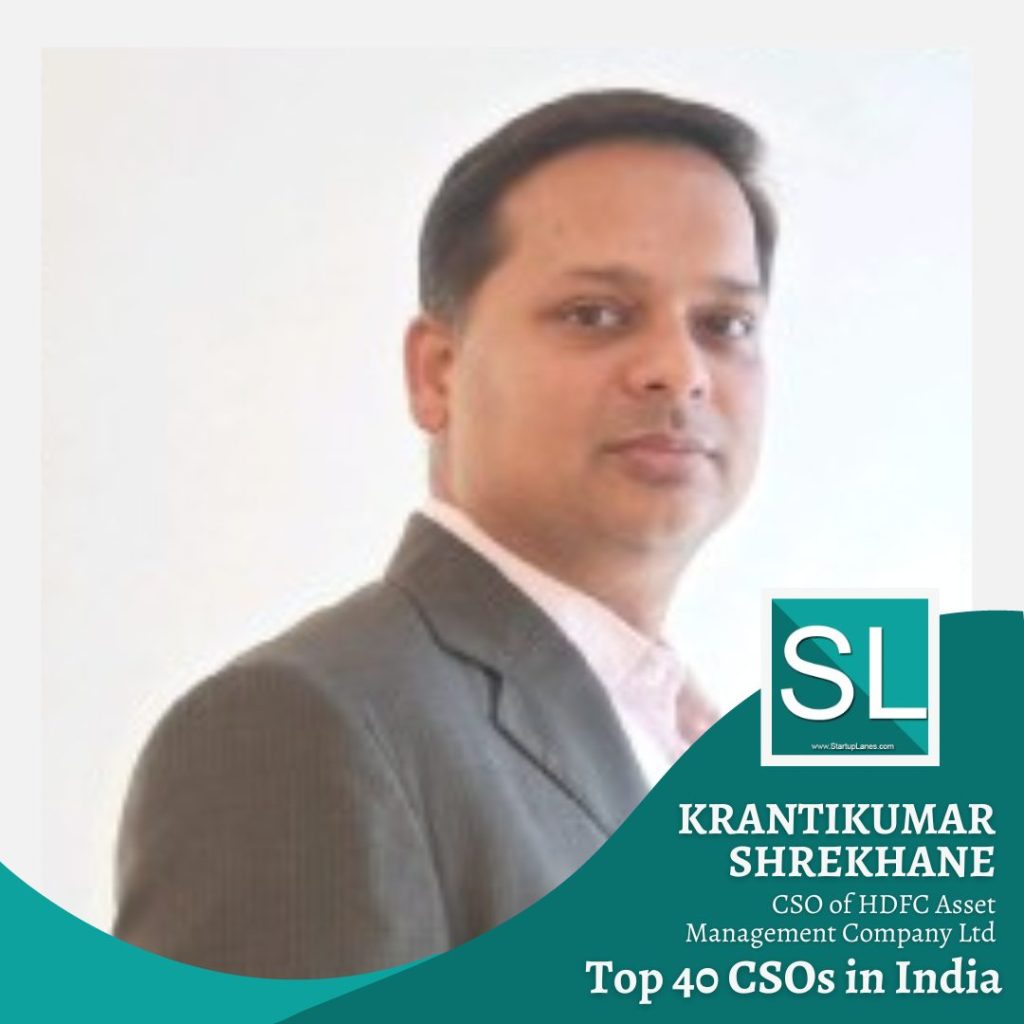 Company- HDFC AMC Ltd.
LinkedIn- https://www.linkedin.com/in/krantikumar-sherkhane-32b3a6a
Krantikumar Sherkhane is the CISO at HDFC AMC Ltd. He is a Passionate and Award Winning Information Security Specialist with a demonstrated history of working in the Telecom & Insurance industry. Skilled in ISO 27001:2013, Risk Management, Privacy Tools, Information Security Operations, Security Transformation Projects, Security Architecture, End User Security, Contract Management, and Security Governance.
Man Mohan Sahi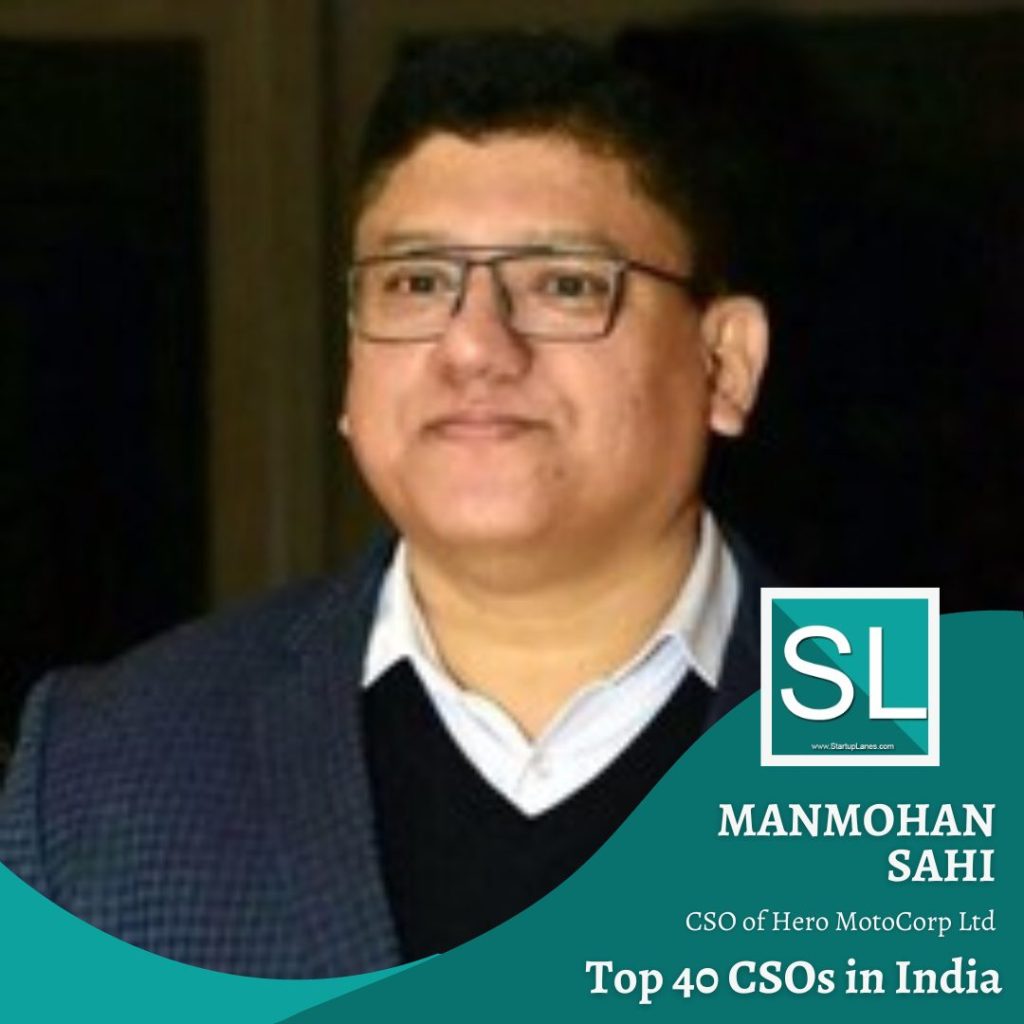 Company- Hero MotarCorp Ltd.
LinkedIn- https://www.linkedin.com/in/man-mohan-sahi-ccps-ccsms-2b207246
Man Mohan Sahi is the DGM & Head of Security at Hero MotarCorp ltd. He is a Result-oriented Professional with over 22 years of experience. He is currently associated with Hero MotoCorp Ltd. (Erstwhile Hero Honda Motors Ltd.), Haridwar & Vadodara Plant as Head of Security (Chief Security Officer).
Narendra Sawant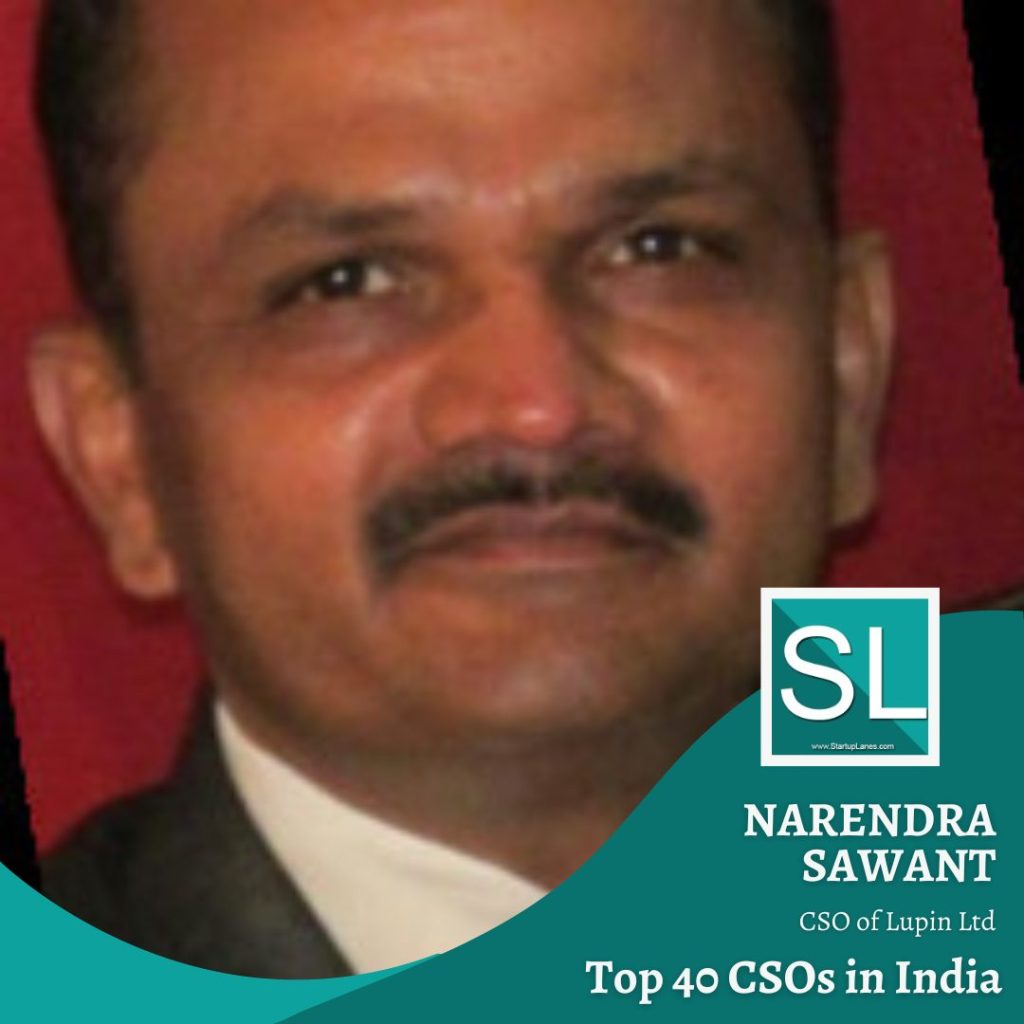 Company- Lupin Ltd.
LinkedIn-https://www.linkedin.com/in/narendra-sawant-5289a437
Narendra Sawant is the Chief Security Officer at Lupin Limited and Centrally heading Physical Security Operations. Member of the Central Team is responsible for Information Security Management System implementation and ISO 27001 – 2013 certification program.
Pragnesh Suthar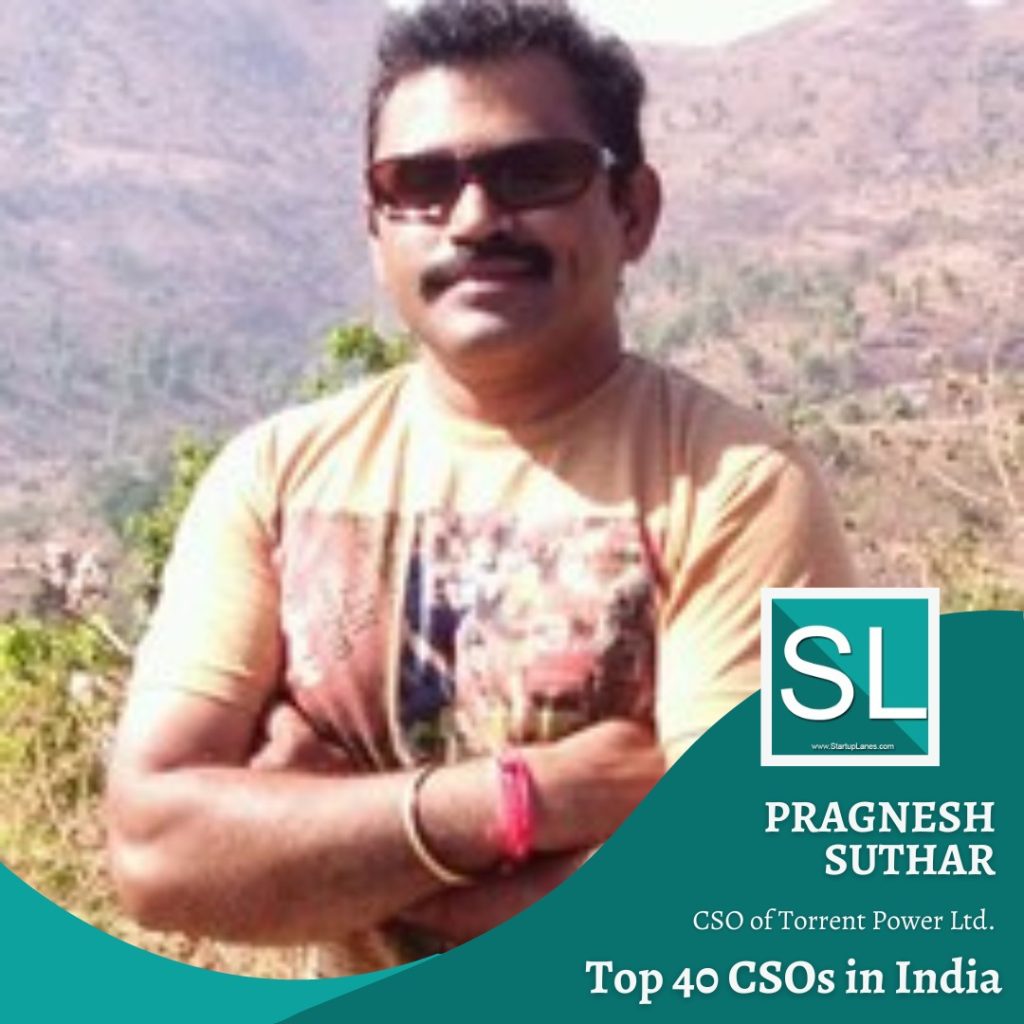 Company- Torrent Power Ltd
LinkedIn- https://www.linkedin.com/in/pragnesh-suthar-ba28a5a8
Pragnesh Suthar is the Executive Security at Torrent Power Ltd- the market leader in HT XLPE power cables and one of the fastest-growing cable companies in India. Torrent Cables has a completely integrated manufacturing facility located at Nadiad about 40 km from Ahmedabad. Torrent Cables manufactures large varieties of cables up to 132kv, which include XLPE insulated cables, Corrugated Cables; Elastomer insulated cables and PVC insulated cables.
Sandip Banerjee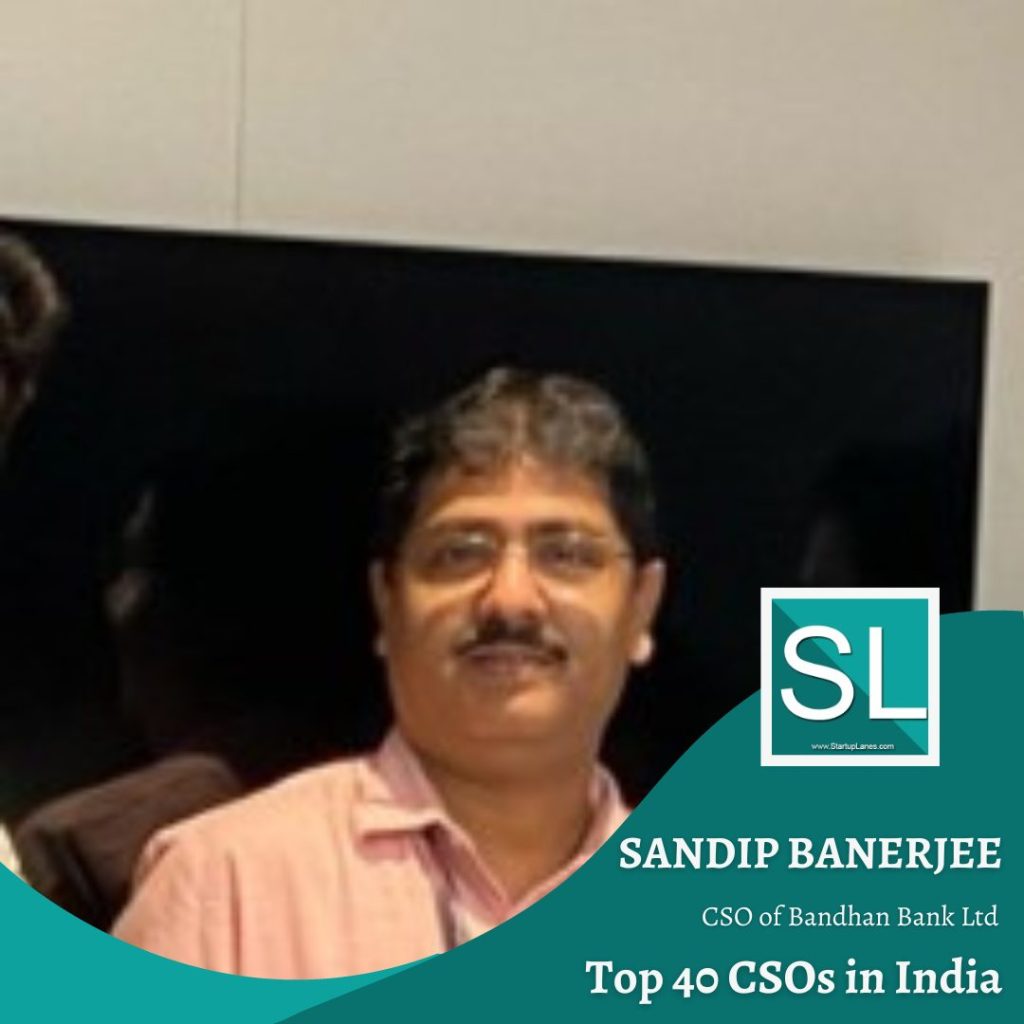 Company- Bandhan Bank
LinkedIn- https://www.linkedin.com/in/sandip-banerjee-735b8549
Sandip Banerjee is the Senior Vice President & CISO-Chief Information Security Officer at Bandhan Bank Ltd. He has more than 15 years of experience in the field of Information Security Officer. He worked for more than 11 years as a Head Information security Officer at ITC limited in the past.
Radhakrishnan S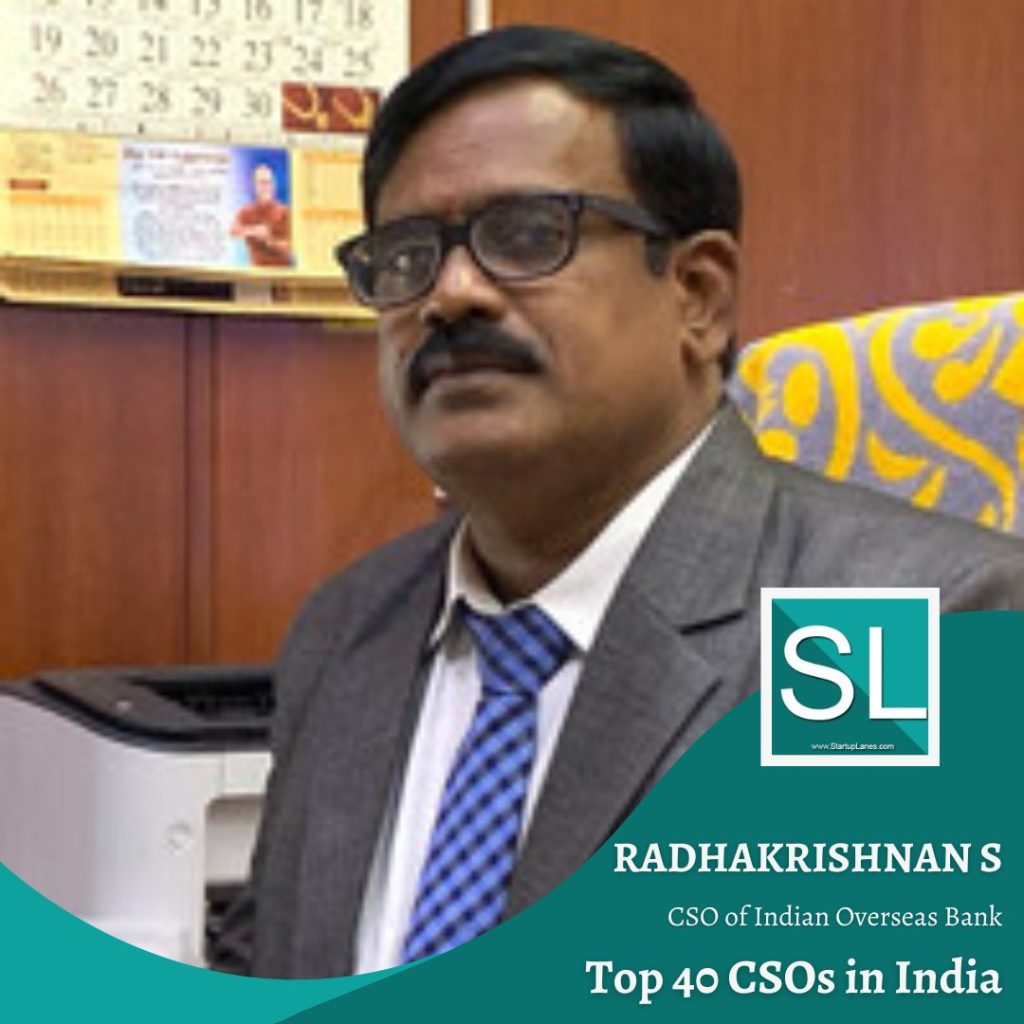 Company- Indian Overseas Bank
LinkedIn- https://www.linkedin.com/in/radhakrishnan-s-143174228
Radhakrishan S is the AGM & CISO at Indian Overseas Bank- A Major Public Sector Bank in India. Serving the nation since 1937. He has 25 years of Banking experience including 12 years of IT.